Ask These Five Questions Before Hiring a Tree Removal Company
Posted
August 4, 2016
---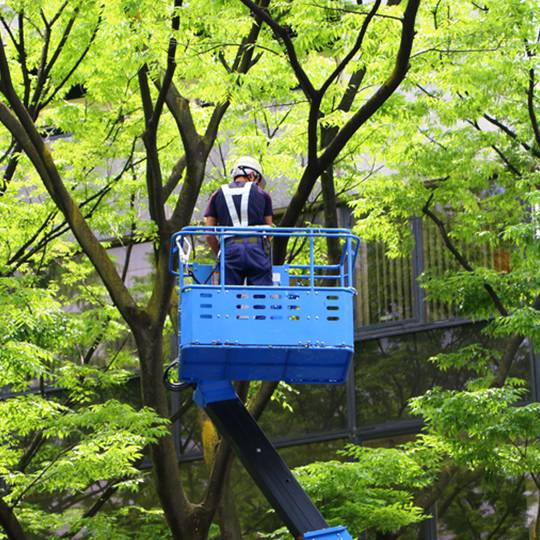 Even the most zealous do-it-yourselfer might defer to the pros for a big project like tree removal. The trouble is, how do you find a reputable, trustworthy tree removal company for such a big (and potentially dangerous) job? Ask these five questions to help find the right tree removal company for your cutting, removal and stump grinding needs.
1. Can you provide a copy of your license and liability insurance for tree removal services?
Some companies will tell you that they have insurance when in fact, they do not. Liability insurance and worker's compensation insurance are crucial. They will protect you, the homeowner, from being on the hook for accidents or damages that happen during the tree removal process. Being licensed and certified matter. For certification, both the ISA (International Society of Arboriculture) and TCIA (Tree Care Industry Association) certify individuals in Arboriculture. A good tree removal company should have a ISA Certified Arborist on staff. They also should employ at least one TCIA CTSP Certified Tree Care Safety Professional.
2. How long will the tree removal process take?
The answer should depend on the complexity of the job. Any company that promises a speedy removal before understanding the work to be done is trying to sell you something.
3. What's included in your tree removal company's fee?
Always find out what's included as part of the tree removal or tree cutting service fee. Get it in writing before proceeding. Some "tree cutter" companies will cut down your tree, chop up the trunk into manageable sections and haul away the lumber for you. Others will leave the trunk where it lies and let you handle it yourself. Also, keep in mind that some companies charge for travel time or mileage. If this is the case, a local company may be a more economical choice. And remember, lowest estimates are not always best. Some companies just want to make a quick buck. That could leave you with results that are disappointing or disastrous.
4. Can you give me an estimate?
Any reputable company should be able to give you an estimate. The estimate will be an approximation of the job costs, based on the information you give them. Ask how much stump removal will cost. Sometimes tree removal companies include this in their price. Sometimes they do not.
5. Do you expect any payment up front for tree removal?
Never hire a company that asks for a deposit. True professionals in our industry do not charge before doing the job.
Start with these five questions. Then, do as much homework as you can. Solicit estimates from at least three tree removal providers. Perhaps most importantly, consider the company's reputation. Check the company's website. Ask neighbors if they've hired the company for similar work. When you call the company, ask for references. Any high-quality tree removal service company will be proud to share a list of satisfied customers.
If you need an estimate from a top tree removal company…call us!
Our insured, experienced team of arborists at Elite Tree Care specialize in the safe removal of trees. We serve both residential and commercial properties. Contact us today at 610-935-2279 for a free estimate.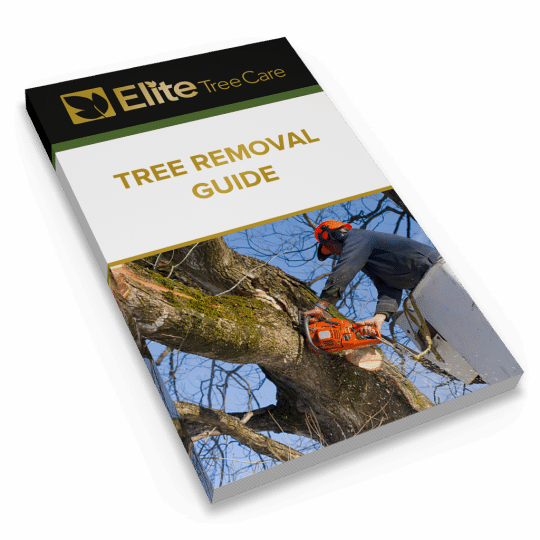 Download Your FREE Tree Removal Guide
Even dedicated DIYers should think twice before taking on the task of tree removal. Our guide will help you decide whether to hire a tree service and how to get the most value for your money.