Cabling and Bracing
Tree Support
---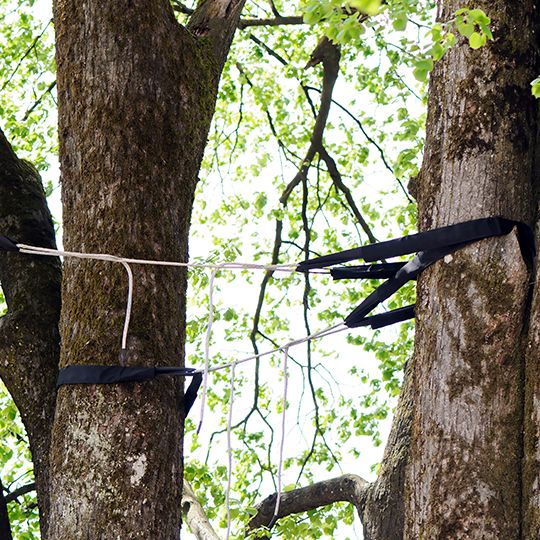 As trees grow, their branches can take on unshapely forms or become too heavy for the trunk and larger branches to support. These issues can cause a weakness in the tree's structural integrity that, if it fails, can harm the tree as well as your property. Cabling, bracing, and strategic pruning to lessen the weight of the branches can significantly reduce the chances of structural damage.
Cabling and bracing require the work of an ISA-certified arborist. The experts at Elite Tree Care are highly skilled at installing cables and bracing rods and possess the experience and know-how to keep you informed you throughout the process.
What are Cables and Braces?
Cables: made of high-strength steel, cables are installed in the tree's crown and secured by bolts. This inhibits the movement of branches to defend them from splitting as a result of overgrowth.
Braces: thread through a tree's weaker branches, braces are meant to provide rigid supplemental support in violent winds and extreme weather.
Free Quote for Cabling and Bracing
---
Contact Elite Tree Care at 610-935-2279 for a free evaluation by one of our ISA-certified arborists. We can determine whether your trees can benefit from cabling and bracing and will keep you informed throughout the process.
---