Soil Care
Treat your tree from the ground up
---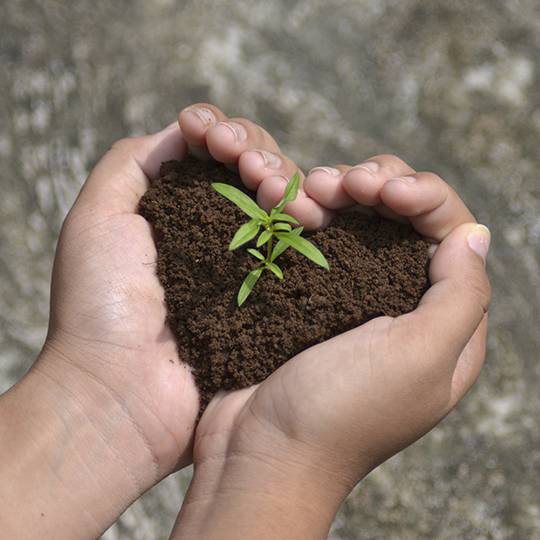 Trees flourish in healthy soil. Elite Tree Care can create the optimal soil conditions on your property to encourage healthy tree growth. Our soil management program includes a consultation from one of our ISA-certified arborists. We can identify potential issues like nutrient and pH deficiencies, girdling roots, or soil compaction. Elite Tree Care arborists will recommend methods suited to your soil's particular needs. Read on to learn about some of our techniques and tools for improving your soil quality—and by extension—the health of your trees.
Vertical mulching: a solution for roots that aren't receiving enough nutrients from the soil. Vertical mulching involves applying mulch into the ground through holes instead of on the ground surrounding the tree. By filling the holes with mulch the roots are given better access to its nutrients.
Air spade: a specialized excavation tool that uses a compressed airstream to cut through even the most compacted soil. The high-pressure stream of air breaks up soil with accuracy and efficiency without damaging roots or underground pipes and wires.
Root collar excavation: a procedure using an air spade to aerate the soil by safely removing soil or mulch from around the root collar without damaging the tree. This helps facilitate the flow of water and nutrients through the soil and into the root.
Root growth regulators: a chemical that can help slow a tree's growth. The solution is applied to the soil where the roots absorb it and distribute it the rest of the tree.
The ISA-certified arborists at Elite Tree Care can help create healthy soil on your property to enhance the health of your trees. Contact us at 610-935-2279 for a free estimate for our soil-care program.
---