Emergency Tree Services: We're Always On-Call
Posted
December 8, 2016
---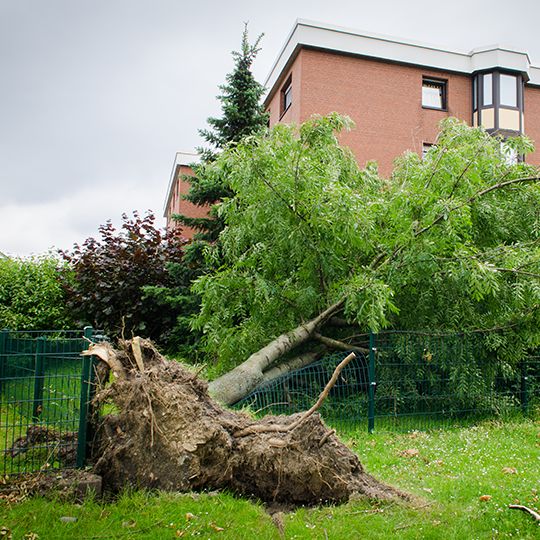 There are a number of situations that warrant a call to Elite Tree Care's emergency on-call tree services. That's why our arborists are around all day, every day, to help you deal with any immediate tree-related problems. Whether you've been hit by an adverse weather event or an old damaged tree limb has finally snapped (and fallen into the road), we have the situation under control. Read on to learn more about our 24/7 on-call emergency tree services.
Our Emergency Tree Services
Our services include (but are not limited to):
Stump removal
Tree removal and grinding
Limb removal
Pruning
Trimming
The Dangers of Falling Trees and Tree Limbs
Falling trees and tree limbs present a number of dangers to your family and property. So, it's wise to survey your yard to see what your tree limbs would hit if they broke and fell. Houses, windows, cars, swing sets, and porches are some places that could likely be devastated by a falling branch. Also check to see if the trees near your property line are close to anything valuable on your neighbor's property. Because of this, the trees near any of these places should be regularly maintained. It's also helpful to remember that falling tree limbs can damage the rest of the tree. Limbs that break off often cause tears that either weaken or split the tree, making it susceptible to pest infestations and disease.
The Importance of Tree Maintenance
Healthy, overgrown, and decaying trees all benefit from regularly scheduled trimming and pruning to make them less vulnerable to falling limbs and other emergency situations. However, no matter how healthy your tree is, severe weather events like wind, rain, ice, and snow are likely to cause some degree of damage.
We're On-Call to Help with Your Emergency Tree Services
Contact a qualified professional at Elite Tree Care at any time—day or night—to help with the tree-related emergency on your residential or commercial property. Our certified arborists are trained to safely deal with any problem that comes your way. Call us at 610-935-2279 for immediate assistance.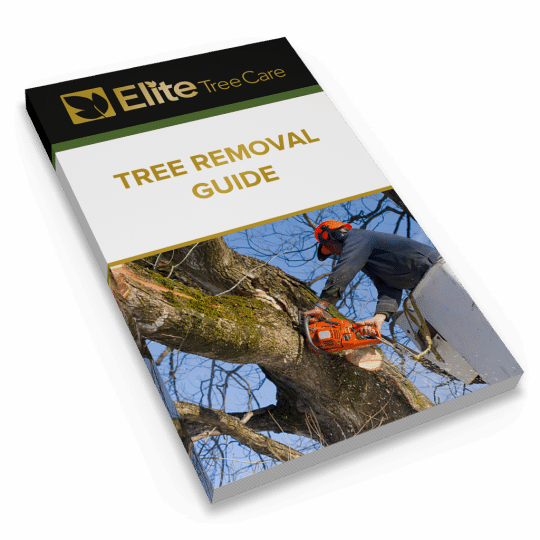 Download Your FREE Tree Removal Guide
Even dedicated DIYers should think twice before taking on the task of tree removal. Our guide will help you decide whether to hire a tree service and how to get the most value for your money.