How to Save Money on Tree Removal
Posted
February 2, 2017
---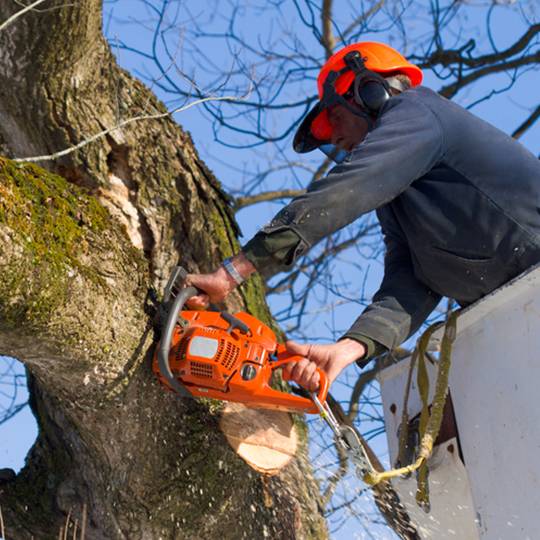 Although removing a dying, diseased, or unwanted tree is not ideal, sometimes there's just no alternative. Unfortunately, tree removal can be a pricey process, especially if the tree is large or located in an unsafe location. There are ways to get your final costs down, though. All it takes is a bit of legwork and investigation. Read on to learn more about how to save money when removing a tree.
Trim the Tree
Depending on your tree's condition and appearance, it is often possible to avoid removing a tree altogether with a thorough pruning. If most of the tree is still alive, cutting back the dead portions can help it come back to life after a couple of years.
Can the Tree Be Removed on Someone Else's Dime?
If your tree is close to a power line, it could present a safety issue. The company that owns the power line might be willing to foot the bill (or at least part of it) to prevent a lawsuit or power outages.
Does your tree pose the risk of property damage? Perhaps your home owner's insurance covers partial or full preventative tree removal. It can't hurt to call your agent and review your policy.
Get Estimates from Certified, Insured Arborists
Save money in the long run by going with a trusted professional. Finding an under-qualified tree company can knock a nice portion off the bill, but this can lead to problems down the road. Avoid injury, property damage, or municipal issues by going with an insured company.
Need More Advice on Tree Removal? Ask an Arborist!
If you're considering tree removal, consult with one of the certified, fully insured arborists at Elite Tree Care. We offer a complete evaluation and diagnosis of your individual situation. Contact us at 610-935-2279 for an expert opinion regarding your particular tree problem. Our team performs a thorough, safe job to protect your trees and property.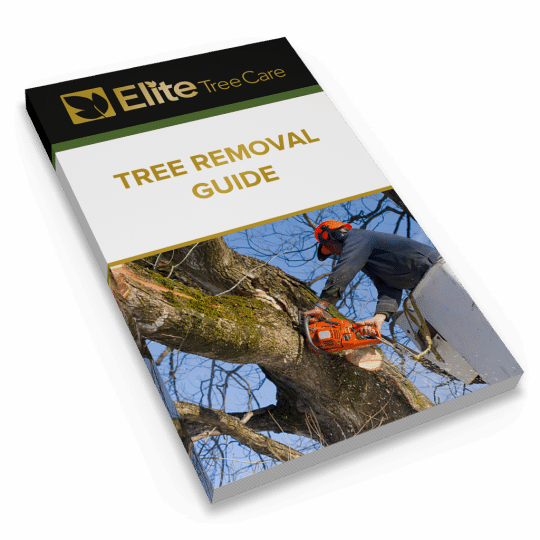 Download Your FREE Tree Removal Guide
Even dedicated DIYers should think twice before taking on the task of tree removal. Our guide will help you decide whether to hire a tree service and how to get the most value for your money.