How to Fill in a Stump Grinding Area
Posted
March 9, 2017
---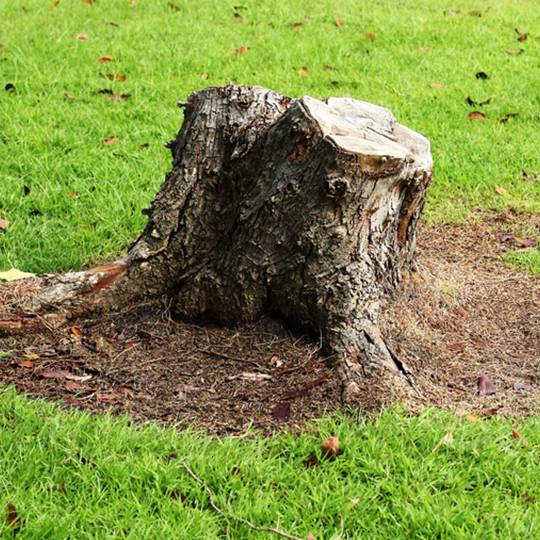 You've finally had that unsightly tree stump ground and removed from your property. Now, instead of a stump, you're left with an even more unsightly hole filled with woodchips. Depending on how much root is left below the ground it can take months—even years—to get grass to grow successfully, so try to be patient. Here's how to fill in the stump grinding area with grass:
Step 1: Get to the Garden Store
Go to your local nursery or garden supply store and stock up on a few bags of topsoil (the number of bags you need depends on the size of the stump area) and grass seed to match your existing lawn.
Step 2: Cleanup
Rake away woodchips, twigs, branches, and any other debris left in the area. Woodchips can take two to three years to decompose, so it's best to get them out of the way.
Step 3: Fill in the Hole
Level the ground by pouring a few bags of topsoil into the hole. Make sure that the topsoil is raised a little higher than ground level to accommodate settling during the planting process.
Step 4: Plant the Grass Seeds
Spread the grass seed onto the topsoil and rake them in. Water immediately after planting the seeds and continue to deep water the area every day until the grass establishes itself.
Other Post-Stump Grinding Options
Planting grass is only one idea for rehabbing the area formerly occupied by a stump. There are a number of equally attractive alternatives:
Replace the tree you removed with a young, healthy one.
Plant shrubs in its place.
Ask your arborist to remove woodchips that remain after stump grinding (this can usually be done on request for an additional charge). This expedites the timeline for whatever you're planning to do with your stump-less area.
Stumped About How to Deal with the Aftermath of Stump Grinding? Give Us a Call
Contact Elite Tree Care today at 610-935-2279. We'll come take a look at your lawn and give you a free quote for filling in the land where your stump was. Call us today for a consultation!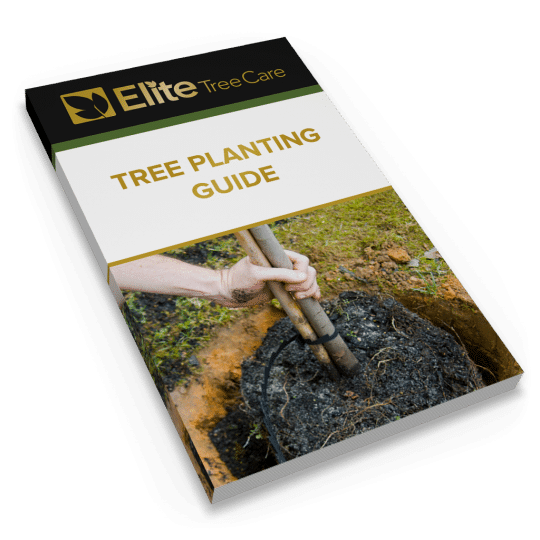 Download Your FREE Tree Planting Guide
Planting a tree is a cinch, as long as you are properly prepared. Get prepped to plant one tree or 100 with our straightforward guide.