What's Involved with Large Tree Removal
(Spoiler Alert: Hire a Pro)
Posted
March 28, 2019
---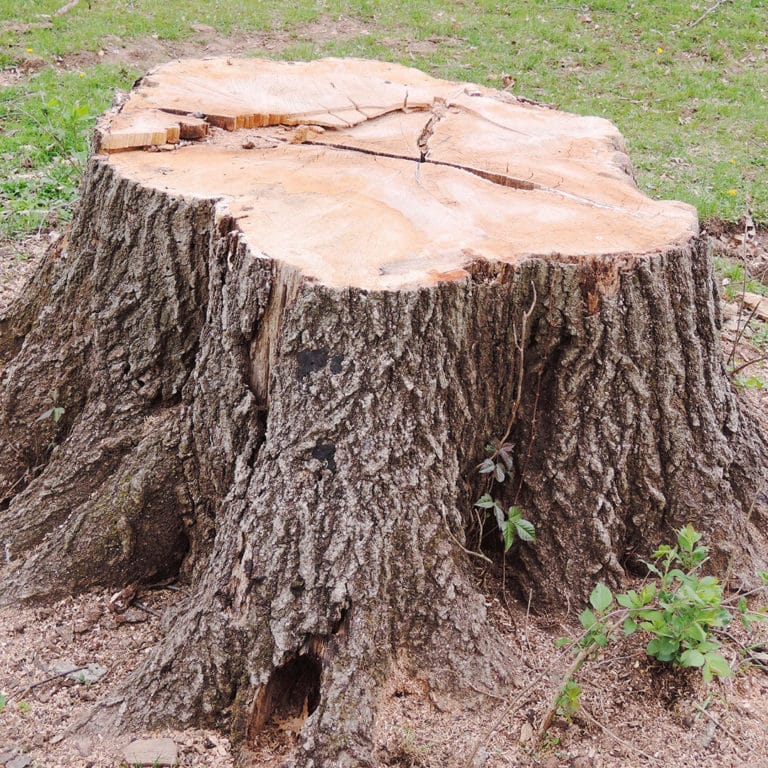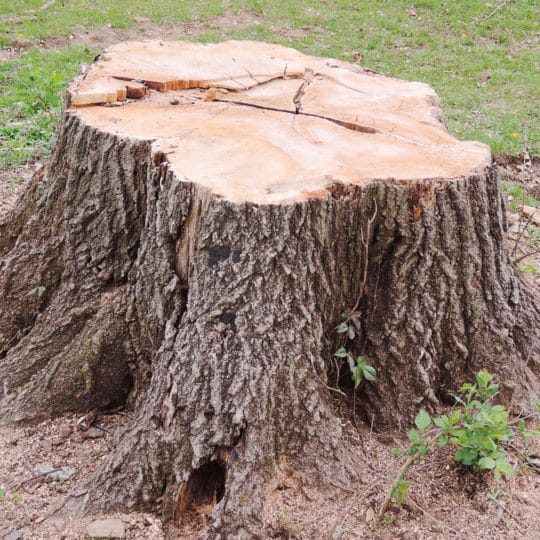 What's involved with large tree removal? The short answer, hiring a licensed professional to remove the large tree. Keep reading for the long answer.
Large Tree Removal
There are many reasons why one would want to remove a large tree, including:
Disease
Damage
Dead
Liability
Too close to utility lines
There are also reasons why one should just leave the tree alone, including:
Cost
Property damage
Environmental stress
If the pros of removal outweigh the cons, start to plan how to go about the project.
Project Plan
One of your first steps should be researching insured tree removal companies. Getting the job done by professionals may be more costly, but think of the costs incurred by any damage done—to your property and person—trying to remove the tree yourself.
Determine the exact cost by getting a quote from several companies. There are many factors that affect cost, including:
Height
Type
Condition
Location
Clean-up/haul-away
Additional services, like stump removal or grinding, chipping branches, log splitting
Travel
Tree Removal Steps
Basic tree removal typically includes:
Contractors examine the tree and surrounding area to determine what needs to be done.
A detailed quote is provided on all steps and costs necessary.
If determined necessary, contractor climbs the tree.
Branches are cut into more manageable pieces and lowered to the ground.
The remainder of the trunk is chopped.
If needed, company hauls larger pieces away.
Your quote should detail the steps planned for your individual project. If you have any other questions about large tree removal, contact Elite Tree Care for more information and a preliminary quote.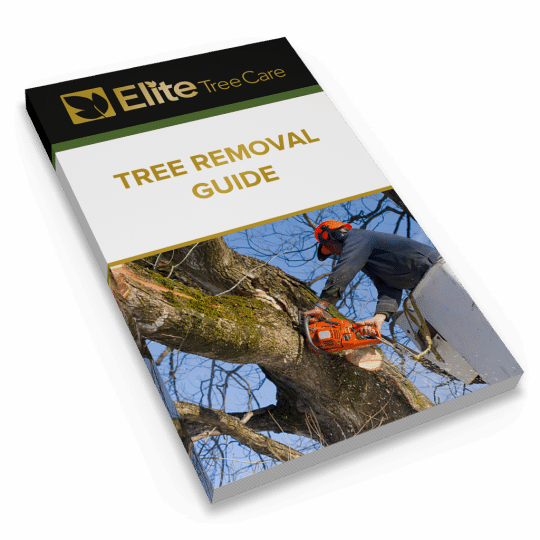 Download Your FREE Tree Removal Guide
Even dedicated DIYers should think twice before taking on the task of tree removal. Our guide will help you decide whether to hire a tree service and how to get the most value for your money.