Prevent and Repair Storm Damage
What You or Professionals Can Do
Posted
October 10, 2019
---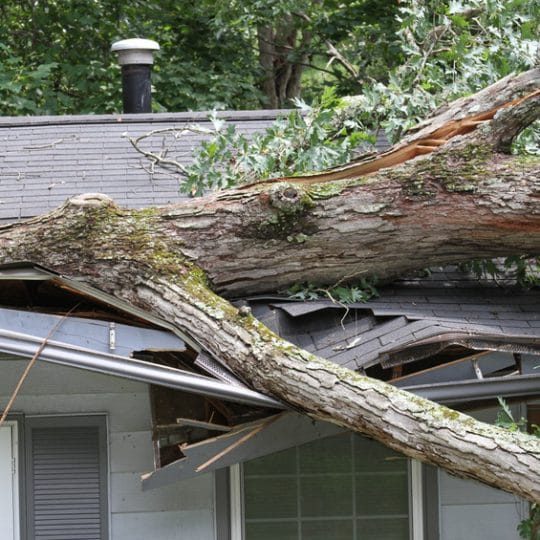 A storm's a-coming! Are you ready? Are your trees ready? There are ways you can help prevent and repair storm damage and better prepare your home and lawn for the worst.
Prevent Storm Damage
While you can't always predict the weather, you can help prevent damage caused by it. Take a look around your lawn and trees and follow these tips.
Prune dead branches. Regular pruning not only helps make your plants and trees healthier, but it can also prevent dead branches from breaking off and causing more damage to the tree and surrounding areas.
Make a clear drainage path. Clean your gutters, especially after leaves have fallen. Look for other areas around your home where water is seeping into the foundation and seek professional help to fix it.
Secure loose items. While you're busy batting down the hatches, make sure outdoor areas are secure as well. Bring in any loose items, like hanging or potted plants, grills, and lawn furniture to avoid becoming projectiles in a storm.
Inspect windows and roof. Make sure there are no overhanging tree branches that can hit windows or scrape off shingles and chunks of roofing during a storm. Even if it looks clear, older windows and roofs are more susceptible to damage.
Storm Damage Repairs
After a storm, survey any damage and determine whether you can address clean up yourself or if you need professional help.
Things you can do yourself:
Picking up lawn debris.
Trimming broken branches you can reach from the ground.
Smooth any ragged edges of torn bark.
Projects for a professional:
Removing large, heavy branches.
Climbing a tree to remove broken branches.
Working on a tree around down power lines.
When the work is done, the tree may not look perfect, so don't feel the need to prune until it's balanced. Give it time to heal. Overpruning will only make things worse, especially when weaker branches grow back and have to survive the next storm.
If you're unsure about how much tree to trim before or after a storm, contact Elite Tree Care for a consultation. Taking the right steps to prevent and repair storm damage can mean the difference between costly home and lawn repairs and no damage at all.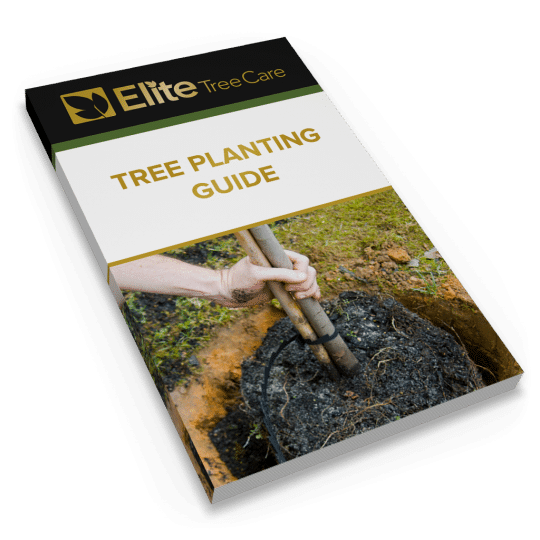 Download Your FREE Tree Planting Guide
Planting a tree is a cinch, as long as you are properly prepared. Get prepped to plant one tree or 100 with our straightforward guide.