The Best Time for Tree Removal
And 7 Reasons Why
Posted
November 26, 2020
---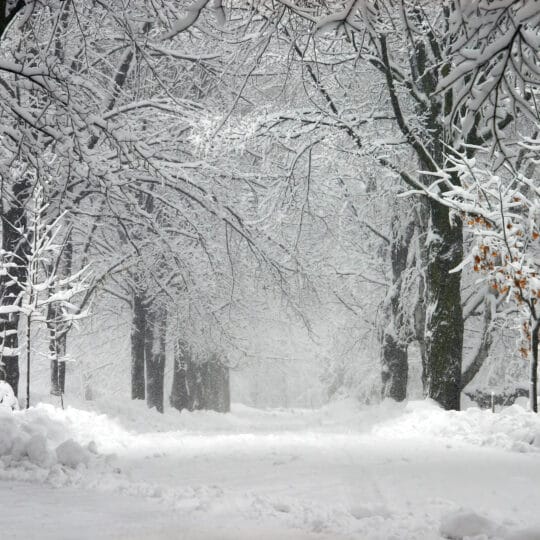 So, it's time to remove your tree, is it? If you've already determined there's no other option than to cut down a tree to prevent further damage, then you're in luck. The best time for tree removal is quickly approaching.
The Best Time for Tree Removal
When can you see the whole tree without any leaves in the way? If large machinery is needed for tree removal, when can it drive across your lawn without too much damage? For trees with many dead or broken branches, when's the best time to bring it down to help prevent further damage? Winter.
While you could remove a tree or stump any time of the year—and you should if it poses a threat—the winter is an ideal time for this project. Here are some reasons why:
Trees and surrounding plants are dormant, so there's less of a chance of stress during removal.
Dead trees are still taking nutrients from surrounding plants, so remove the bad ones before growing season to redistribute the good stuff.
Frozen ground endures less damage to soil, grass, and other plants.
You can see any broken or dead branches, so be extra careful. You can also see more trunk and verify if any other damage exists.
These hazardous branches can be removed before a winter snowstorm takes them down.
Once an old tree and its roots are removed, prep and plant a new one in time to bloom in spring.
It's offseason, so you may get a better deal on professional removal.
Professional Tree and Stump Projects
It may be the best time of year, but it's still recommended to contact a certified arborist for the job. After a few quotes and evaluation, the best plan for tree removal will be put in place. For additional information about winter tree or stump removal, call Elite Tree Care to get started.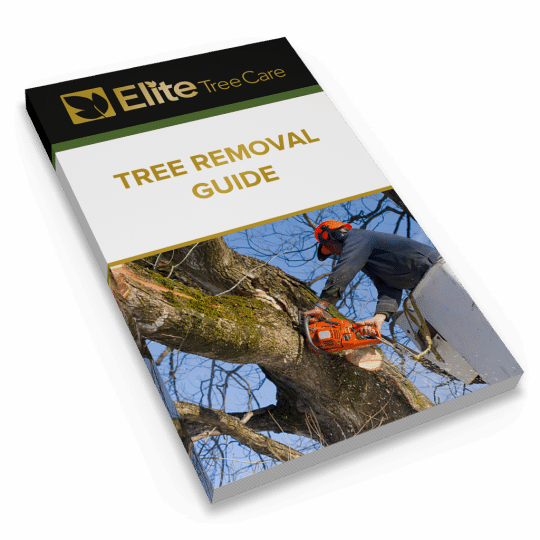 Download Your FREE Tree Removal Guide
Even dedicated DIYers should think twice before taking on the task of tree removal. Our guide will help you decide whether to hire a tree service and how to get the most value for your money.