Recycling Real Christmas Trees
Giving Back to Nature
Posted
January 6, 2022
---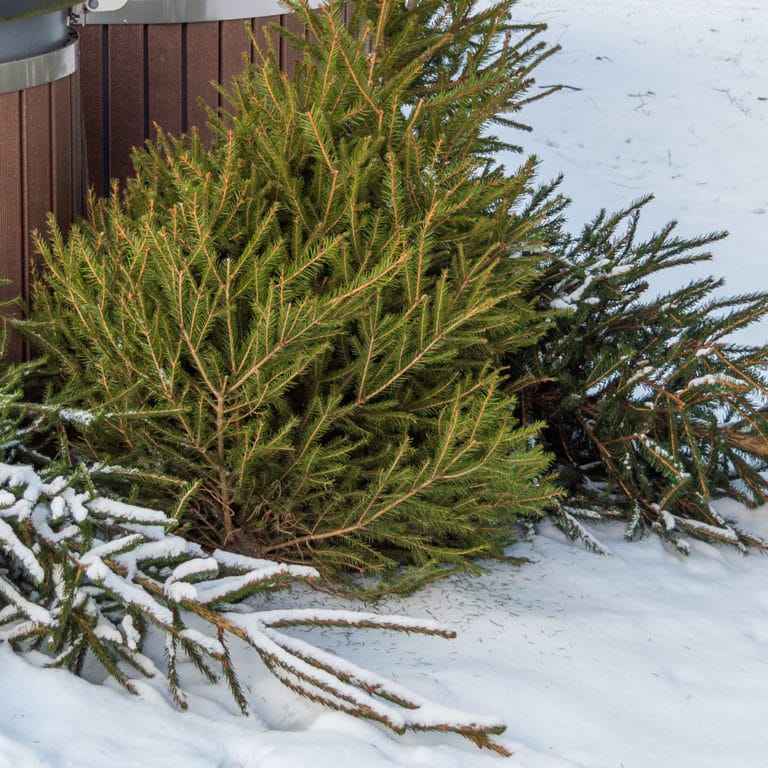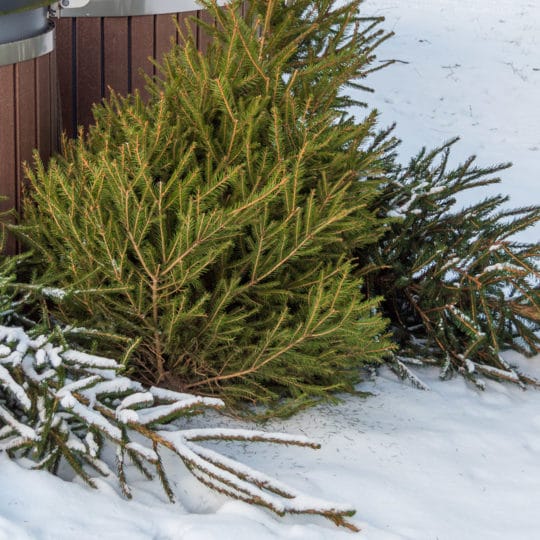 Raise your hand if you still have your Christmas tree up and decorated? How many trees do you think have been on the curb since December 27th? No matter when you take it down, think about how you give a gift to the environment by recycling real Christmas trees.
Transporting Your Tree
If you decorate for the holidays with a real tree, you're probably aware of the real mess it can make getting in and out of your house. While it may be too late now, one thing to keep in mind in the future is to transport the tree within a plastic bag. There are ones designed large enough to cover the tree before you bring it inside. Then you can pull it down and hide it under a tree stand or skirt. Pull it back up when you're ready to take it outside again. This way you'll have less mess to clean up. Any needles that did escape should be swept, as they tend to clog vacuum cleaners.
Recycling Real Christmas Trees
Buying a real tree every year is a wonderful tradition for many families. Not only does it fill your home with holiday spirit, but the natural look and scent create lasting memories. However, once the holiday is over, the real tree won't last inside the home. Many get tossed in the trash, which becomes even more waste in a landfill.
Real trees are biodegradable which makes them easy to reuse and recycle more naturally. There are several options to recycling a cut tree, but some requirements may differ depending on where you live. Review these options and then check with your local waste management authorities for more details.
Curbside pick-up. Once all the decorations—including lights, ornaments, and other natural elements—are removed from the tree, place it out on the curb during your area's designated pick-up time. Usually, the first few weeks after Christmas includes a special tree pick-up day.
Drop-off. Find the nearest tree recycling center for free drop-off. There may be a limit as to how many trees they take at one time.
Mulching program. Find out if your community holds a tree shredding event. It may take place at certain recycling centers. They chip the trees and make the mulch available for customers.
Nonprofits. Some organizations—like the local Boy Scout troops—not only sell trees but also offer area pickup for a small donation.
Natural Recycling Options
If you'd rather reuse the tree yourself, here are some other options to consider. Some may require special tools, like chippers or chainsaws. It also depends on where you live and how much space you have in your yard.
Erosion barriers. If you live near a lake or river, a real tree can act as an effective barrier to help prevent sand and soil erosion. You can also check with local organizations that work to preserve these areas. They may offer pick-up or drop-off options for tree donations.
Food source. Place a tree into a large fish pond to create a natural refuge and feeding area. Use it in the garden for birds to nest and feed on, especially if it still has strings of popcorn on it.
Mulch. You can chip your tree for use in the garden or along a walking path.
Replant. Consider decorating a real tree that still has its roots attached. This way, when the season is over, you can replant the tree in your yard.
Let the magic of Christmas live on when you recycle your real tree. Not only do you get to enjoy everything that comes with a natural plant in your home over the holiday, but you can give back to the environment when the season is over.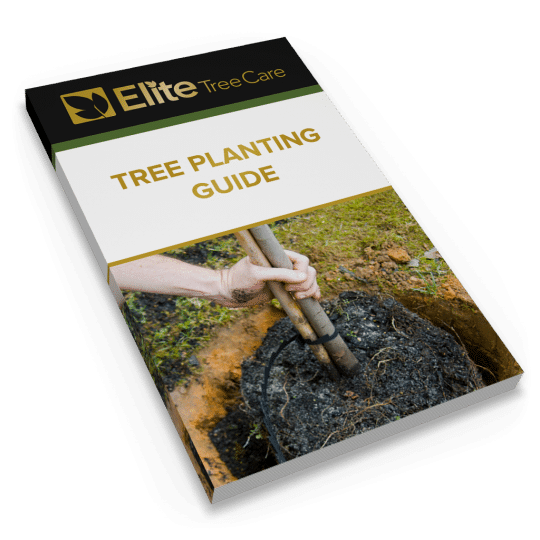 Download Your FREE Tree Planting Guide
Planting a tree is a cinch, as long as you are properly prepared. Get prepped to plant one tree or 100 with our straightforward guide.