Tree Pruning Guide
Keep Your Trees Healthy and Attractive!
---
Woody plants need trims to stay healthy and attractive, but knowing how and when is crucial. This simple guide to pruning and trimming will help you save money on your landscape and enjoy more flowers and fruit on your trees.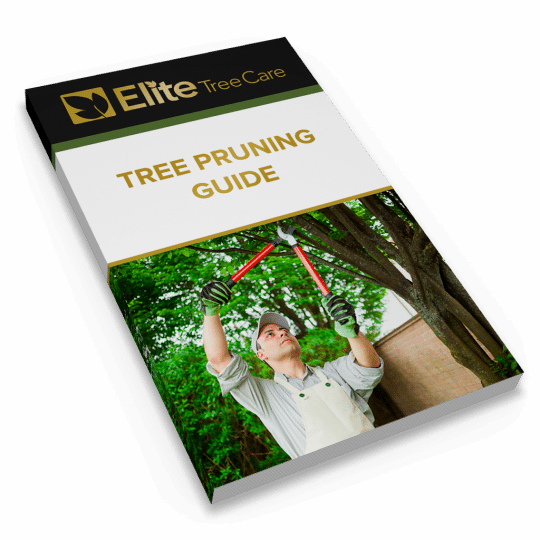 Download Your FREE Tree Pruning Guide
Learn how, when, and how much to trim or prune your trees to maximize their health and beauty. This guide covers the factors that go into tree trimming (pruning) and will help you make a more informed decision about hiring a professional tree service.