DIY Stump Removal
The Quick, the Easy & the Safe Way
Posted
May 11, 2017
---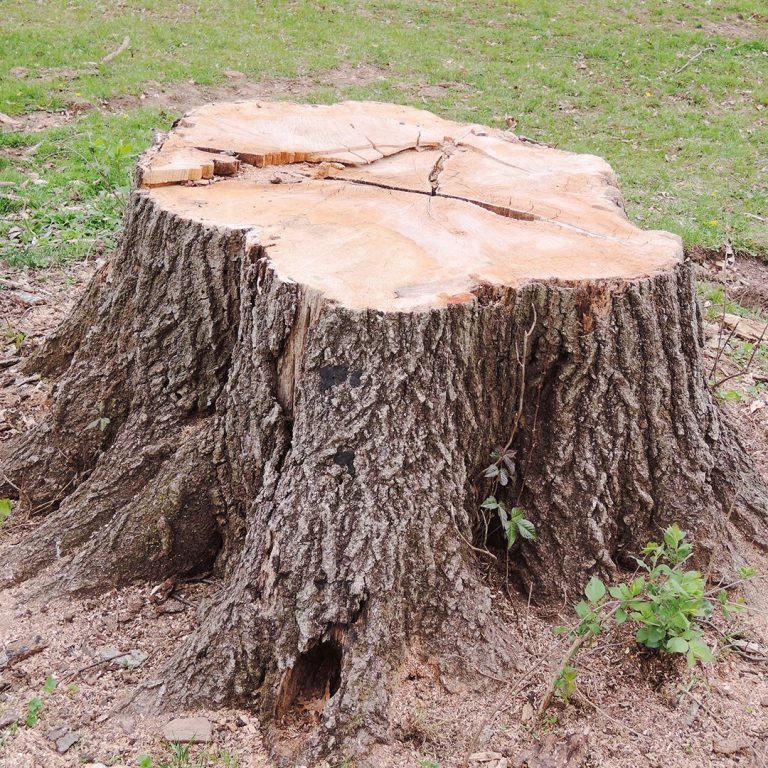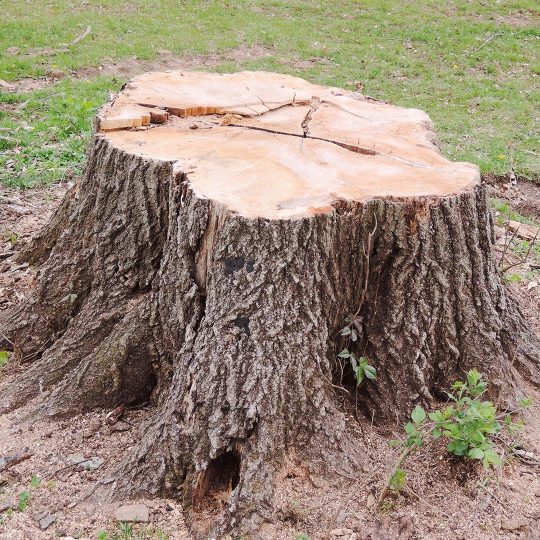 If there's a tree on your property that has been or needs to be removed, you may be left with its stump to deal with. Stump removal is usually not included in any tree removal service, and it can be an expensive project. While you could incorporate your stump into your landscape, you may also want to remove it if it's not in the best area.
Stump Removal: The Easy Way
Sure, hiring a company to remove the stump can be quick, easy, and convenient. They have the necessary tools and know-how to do it right. It can also be quite costly. If you want to save some money and do it yourself, but you still need some help, you can also rent stump grinding equipment. If you have multiple stumps to get rid of, it may be more economical to rent a stump grinder from your local lawn care store to get the job done. However, having one or two stumps may not make it worth the money.
Stump Removal: The DIY Way
If you're ready to take on the project yourself, here are a few other options. They may take longer and require some potentially hazardous steps, so take extra care and precautions before digging in.
Digging it up. If the stump is small enough or if you can cut it down into smaller pieces with a chainsaw and soften the wood, you may be able to manage digging it out of the ground.
Soften the stump for removal. This is a multi-step process that could help make your stump easier to remove on your own. First, drill deep holes several inches apart into the top of the stump. Then fill the holes with a commercial stump removal formula found at your local store. Top it off with boiling water to help the formula dissolve, then leave it for several weeks to work its magic.
Burning the stump. Be sure you follow the laws in your area on open fires before getting to this step. Fill the holes of the stump with kerosene and let it soak for a few weeks. This should help the liquid filter through the stump and into the roots, making for a more complete burn. Before setting it ablaze, clear the area of flammable debris and build a wall of bricks and rocks around the stump to help contain the flames. Use kindling to start the fire and tend to it until the stump has burned out completely—this could take some time. Replace the ashes with soil or seed if it's in a grassy area.
Still Stumped?
If you've tried to remove the stump yourself without any luck, it may be time to call in the professionals. The estimate will be based on the size of the stump and the type of wood—harder woods are easier to grind. If you still have questions, call the experts at Elite Tree Care for more information on how to best remove your stump.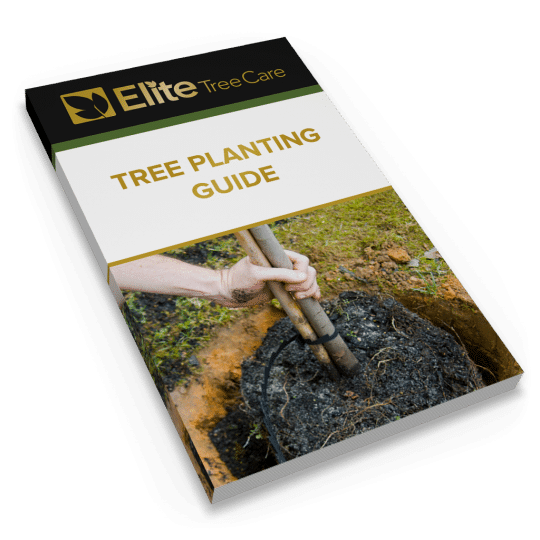 Download Your FREE Tree Planting Guide
Planting a tree is a cinch, as long as you are properly prepared. Get prepped to plant one tree or 100 with our straightforward guide.