Tree Cabling and Bracing
What it is & How it Helps
Posted
August 9, 2018
---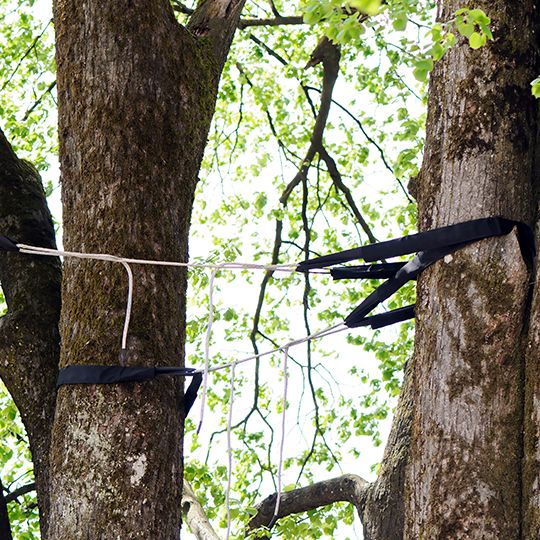 There are ways to help support a tree that's stressed from storm damage or the weight of heavy snow, ice, leaves, or fruit. Tree cabling and bracing helps to strengthen weak branches with flexible steel strand cables and braces installed throughout the tree.
What Trees are in Need
If you notice tree branches are broken, weighed down, or bending, they could be helped with cabling and bracing techniques. All weak branches may not be obvious to an untrained eye, so a certified arborist can help come up with the best solution for reinforcing the branches and reducing further damage. A professional will examine everything from the bark to the leaf stems for signs of weakness. They also assist with future maintenance of any cable and bracing system installed.
Tree Cabling and Bracing Support Systems
A series of heavy-duty cables and bracing rods work together to help support the structure of a tree. Cables are high strength steel wires attached to bolts and installed in the upper crown of a tree. They help support weaker branches that may break during storms. Braces are rods installed through weak branches that help keep them from twisting.
In order to ensure proper cable and brace installation and support, a certified arborist should evaluate the situation, recommend materials, and follow necessary safety standards while setting up the system. Call Elite Tree Care for more information about cabling and bracing, and if your trees need an evaluation.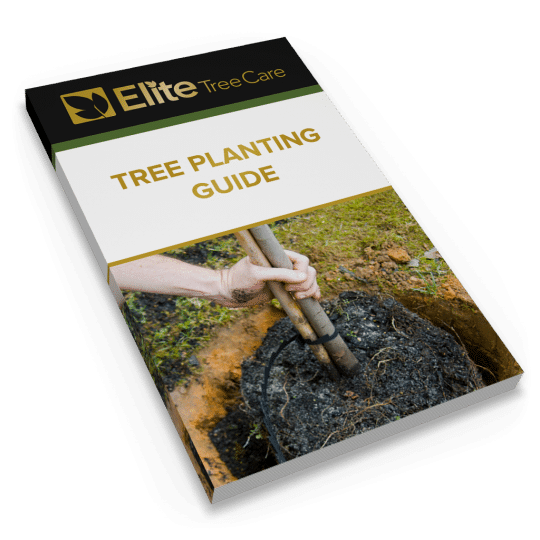 Download Your FREE Tree Planting Guide
Planting a tree is a cinch, as long as you are properly prepared. Get prepped to plant one tree or 100 with our straightforward guide.