What to Look for in a Tree Removal Company
And 3 Important Questions to Ask
Posted
August 2, 2018
---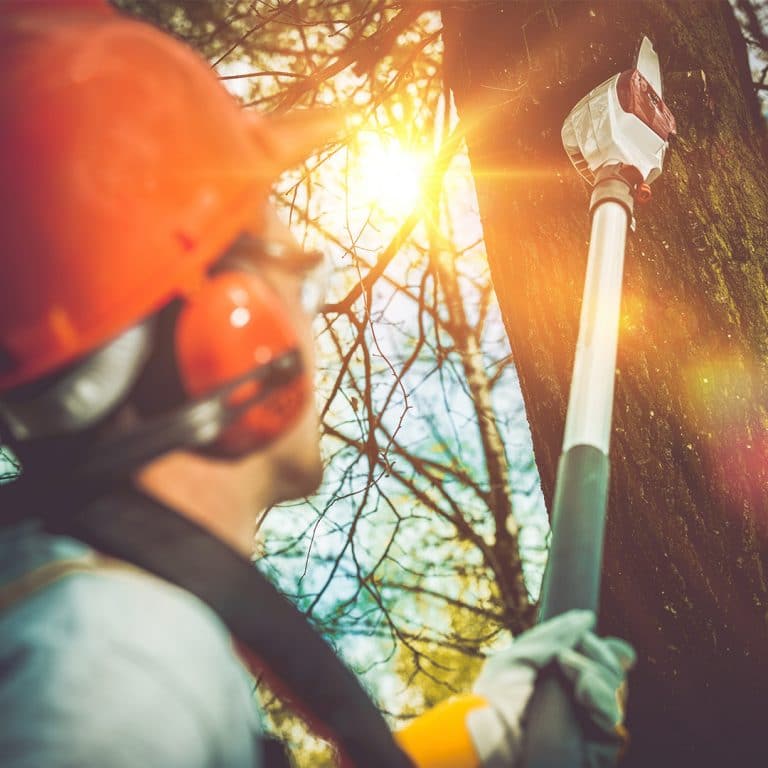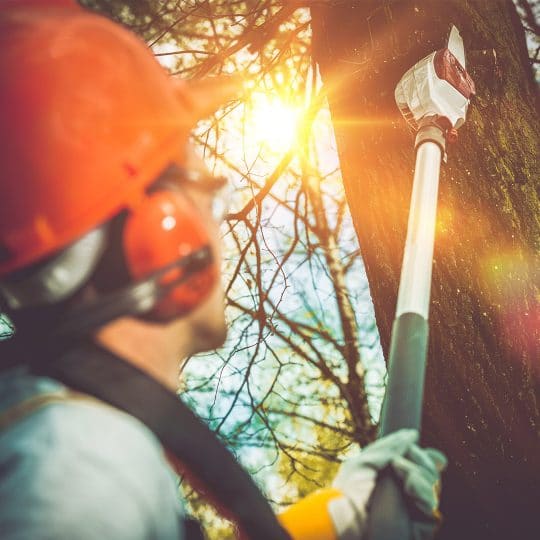 Think you can cut down a 50-year old tree, that's leaning dangerously close to your home, all by yourself? You may want to think again. Some trees are just too large and the process is too complicated to take on alone. If you can't do the job from standing on the ground, it may be too big to handle. If it's time to call in the professionals, here's what to look for in a tree removal company.
What a Professional Tree Removal Company Looks Like
While doing some initial research on tree removal companies, look for the following:
Website. This gives you general information, but you can also tell from the design and content if they seem professional.
Appearance. Look through any pictures on the website. Do they have a clean company truck? Does the equipment they use look in good shape? Are their workers protected in hard hats and gloves?
Red flags. Certain practices, such as using spikes to climb a tree or advertising tree topping, can cause damage to a tree that's not being completely removed. Ensure this won't happen in your case by speaking up or continuing your company search.
Questions to Ask a Tree Removal Company
Removing a tree already comes with a lot of risks, so it's best to get professional help when there are other buildings, electrical wires, wildlife, and other greater factors involved.
Hiring a company also comes with risk, so it's best to know exactly what you're getting into before any branch is cut. Here are the top three questions to ask.
Do you have insurance? The tree company needs to be insured. They should show you an up-to-date certificate proving it, so that you aren't held liable for damage or injuries. Also ask what kind of damage their policy covers, and take pictures of the area before the work starts so you have a reference.
What are your certifications? You'll want to hire a certified arborist that's associated with at least one of the following: the International Society of Arboriculture (ISA), a Tree Care Industry Association (TCIA) accredited business, a Certified Tree Care Safety Professional (CTSP), or approved line-clearance arborists—if working around electrical wires. Have the company send you a list of recent references so you can make sure they are who they say they are.
What will you be doing, exactly? Get detailed, written estimates from more than one company to compare prices and what each job includes—what equipment will be used, how long will it take, what route will they take to get to the tree, how will they clean up?
What to Look for in a Tree Removal Company
Protect yourself and your property by hiring a professional tree care company for dangerous jobs. Look for someone who not only answers all of your questions but who puts your mind at ease. The more in-depth the information, the more comfortable you can be about what the process will entail. If you're still at a loss, look no further than Elite Tree Care to help you with any sized tree removal project.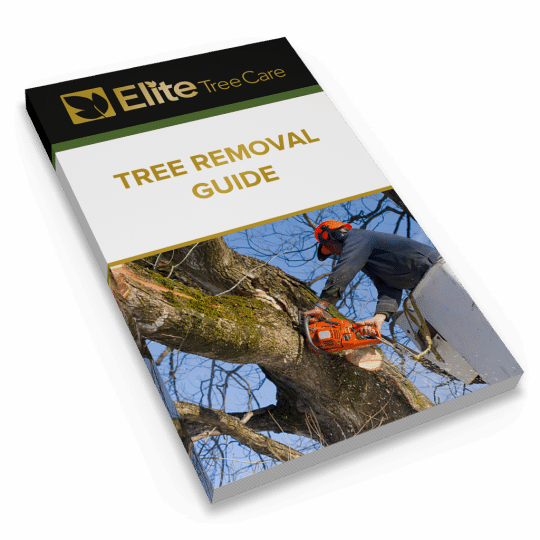 Download Your FREE Tree Removal Guide
Even dedicated DIYers should think twice before taking on the task of tree removal. Our guide will help you decide whether to hire a tree service and how to get the most value for your money.