Estimating Tree Removal Cost
Learn the Factors Affecting Each Quote
Posted
August 27, 2020
---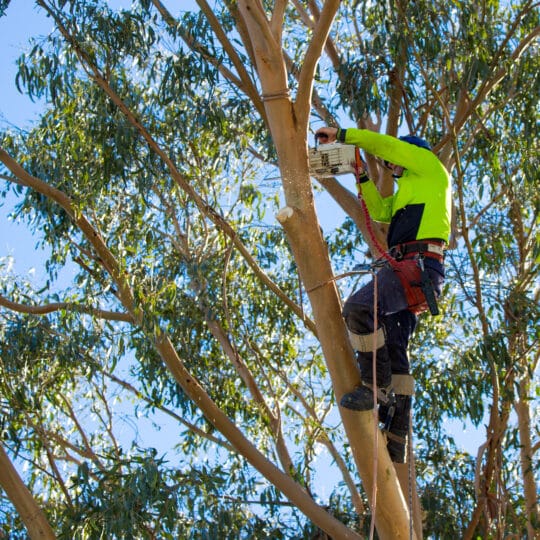 All trees are different—whether it be the size, age, or current condition. So estimating the cost of tree removal is going to be different for each situation. This is why it's important to get multiple estimates from different companies to pick the one that best suits your needs and budget. While each situation is different, the factors considered in creating a quote are usually the same.
Estimating Tree Removal Cost
For every tree removal quote you receive, the cost of cutting down the tree is the one constant. Everything else—from what you do with the trunk to the stump—may or may not be included. This is why you should make sure your quote specifies the following:
Branch removal. What do you want to do with the large branches? Are you making wood chips or mulch? Should the company simply haul it all away?
Trunk removal. Splitting the trunk up for removal may be included, but chopping it into logs for projects or firewood is not.
Cleanup. Who's going to clean up all the leaves and debris off your lawn?
Stump removal is almost always not included with the cost of tree removal. This requires different equipment and a whole new process. You can ask if the company takes care of everything, or you can leave the stump for another day.
Factors Affecting Tree Removal
The following factors affect the process of removing a tree; therefore, it will affect the price.
Size. Height and diameter of the tree are some of the main factors affecting cost. The bigger it is, the bigger the budget.
Location. If the tree is too close to a structure or utility lines, more care is needed which may increase the price. However, it's better to remove the tree than have to pay for damage to the surrounding area if a storm comes through.
Health. Healthy trees are strong and harder to remove. A tree that's rotting and diseased is weaker and may take less effort but still takes great care in removing it safely.
Once you receive several quotes, compare the price with the project plan. Is there anything you can do yourself safely? This could be cleanup or log splitting. Unless the tree is small, it's not recommended to remove it yourself—especially if it's close to a structure or utility lines. Contact Elite Tree Care for more information on estimating tree removal cost and to get the quote process started.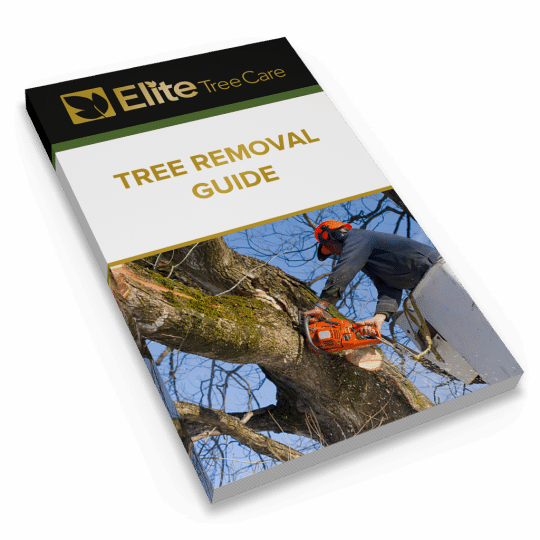 Download Your FREE Tree Removal Guide
Even dedicated DIYers should think twice before taking on the task of tree removal. Our guide will help you decide whether to hire a tree service and how to get the most value for your money.