Winter Tree Care
How to Get Your Tree Through the Season
Posted
December 10, 2020
---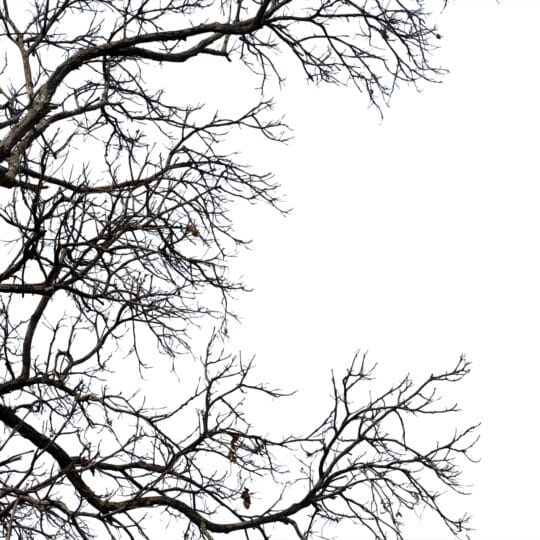 It's almost winter! You know what that means. It's time to prune! The dormant season is the perfect time to determine the proper tree shape and structure. There are also a few other items that should be on your winter tree care list. Read on to find out.
Winter Tree Care
Now that the leaves are off your tree—and hopefully off your lawn—you can closely examine what your tree needs in terms of pruning. Whether it's a light trim of dead and broken branches or a restructuring job to help stabilize a limb, now is the time to act.
Young trees need the most pruning to help establish proper form and structure. If you're not comfortable pruning a tree, don't have the right tools, or if it's too tall to reach with both feet on the ground, your best bet is to contact a professional.
You'll also want to mulch a young tree in early winter to help retain warmth and moisture. Layer a few inches of mulch around, but not touching, the base of the tree. You don't want too much moisture at the base to cause decay. Use wood chips or even mix in mulched leaves for an organic, full-circle effect.
If it's been a relatively dry season, water your tree until the ground freezes. Young and newly planted trees need more than established plants. Water slowly in the morning so that it has time to soak in and dry before nightfall.
Protecting Trees from Freezing
Some trees were not made for winter. Any potted or tropical plant should be brought inside to help protect it from harsh weather. If you can't move the plant, you can try to cover it, especially if it's a young and vulnerable tree.
Burlap sheets and tarps the reach the ground can be used to trap in the soil's warmth. Construct a frame to help minimize contact between the cover and the foliage. Some people also wrap a tree trunk to help protect it from sun-scald. However, you want to monitor results carefully as the barrier you create may also attract disease and pests to the warm moist areas.
For more tips on winter tree care, contact Elite Tree Care. We'll help determine what needs to be done this season so that your tree will see the next.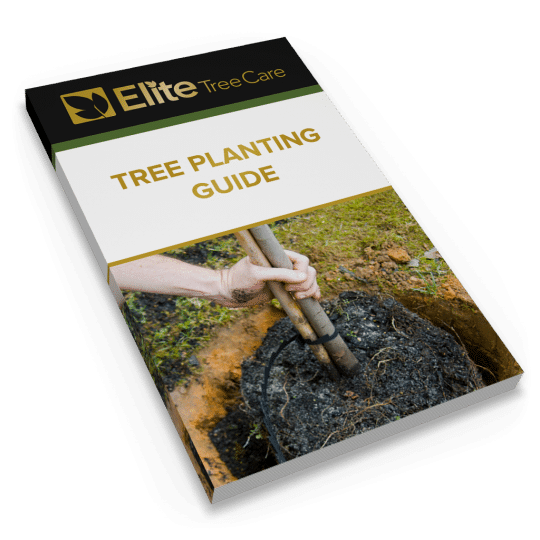 Download Your FREE Tree Planting Guide
Planting a tree is a cinch, as long as you are properly prepared. Get prepped to plant one tree or 100 with our straightforward guide.