Plant Appreciation Post
Show Your Plants You Care
Posted
August 18, 2022
---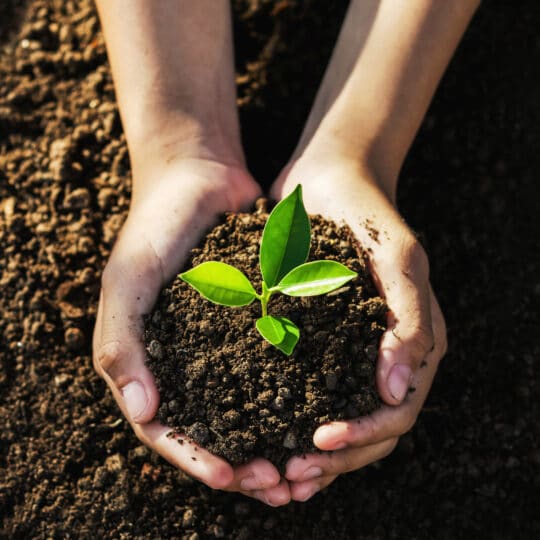 Have you thanked a plant lately? You may laugh, but both indoor and outdoor plants do so much for living things and the environment. It's always a good idea to take some time for plant appreciation and care.
Plant Benefits
Beauty, shelter, and shade are just a few benefits plants provide. Here are a few more:
Improve air quality
Absorb sound
Grow food and medicinal herbs
Increase property value
Trap and filter pollutants
With the countless benefits, there are so many reasons to add more plants to your home and landscape. Plus, there's a plant for any gardener, no matter the color of your thumb. The trick is finding the right plant for the right place and planting it at the right time.
Plant Varieties
From indoor plants that love the sun to outdoor plants that prefer the shade, there are a plethora of plants to choose from. Some require more maintenance than others. Some you couldn't kill if you tried. Here are just a few varieties to consider.
Ornamental Grass. The fancy one in the grass family. These low-maintenance plants are typically grown to add interest to garden beds. Many are tolerant of drought, so they make a nice green option when your grass isn't doing so well.
Flowers. Add an eye-catching element to your yard or garden that will come back year after year. Or maybe pick something to stick around in a pot for one season. Flowers range in color, size, shape, smell, and temperament. Some gardeners pick one to travel up a trellis or hang down from a balcony. There are some that even still look their best when cut, dried, and added to an indoor arrangement.
Shrubs. Let's think a little bigger now. Shrubs also come in a variety of shapes and sizes, depending on how you prune them. They can flower or stay green. Use them for privacy or to line a walkway. Unlike some flowers, most shrubs grow and bud year after year.
Trees. Now to the tallest of the plants. Trees can take a long time to grow, but they can also grow as tall as skyscrapers. There are shady trees, flowering trees, fruit trees, evergreens, and more. They provide food and shelter for countless creatures, including humans that build their homes around one.
Plant Appreciation
Now that you know the benefits and varieties of plants, pick a few new ones to add in and around your home. It's one way to show appreciation for your yard and environment.
To show appreciation to these plants, be sure to provide them with what they need. Remember some plants do better in different levels of light and temperature. Tropical plants won't survive winter outdoors. Indoor plants probably won't appreciate the outdoors at all.
Get to know the different kinds of plants, choose one that's right for you and your environment, and then show it some love with the right amounts of water, light, and fertilizer. Another way to show your plants you care, hire plant experts from Elite Tree Care to help curate the right one for your landscape.