Is Tree Removal Insurance Worth It?
Covering Yourself & Your Property
Posted
September 1, 2022
---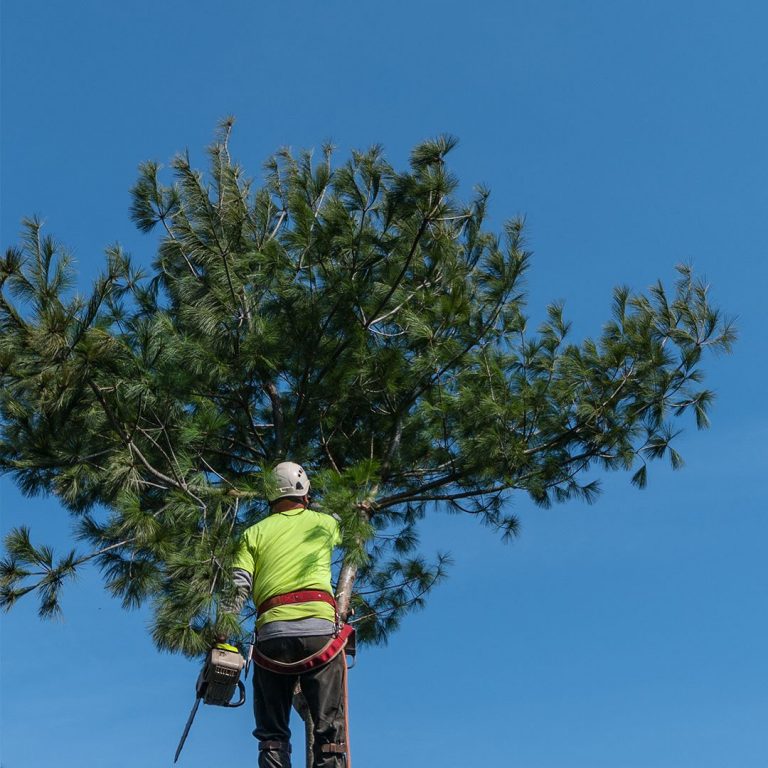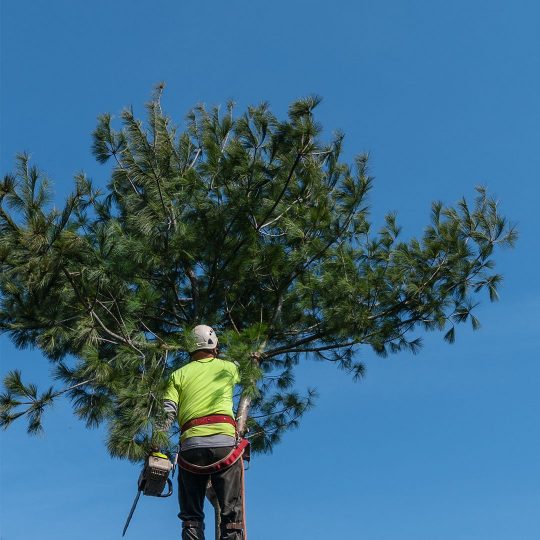 The question of insurance's worth comes up in all facets of life. How much are you willing to pay to insure your house, car, and your health? Of course, when it comes to tree removal insurance, some may put it in the same column as pet or travel insurance and wonder, is it really necessary? Well, when it can also affect your house, car, and your health, it's worth it.
Why You Need Tree Removal Insurance
There's a lot more involved in removing a tree than simply cutting it down. See how tall the tree is? Imagine all that bark and leaves slowly crashing through your yard.
Look around your tree. Is your house nearby? A shed? A neighbor? Power lines? All of these structures and utilities need to be covered as well.
And before you even think about breaking out the ladder to take a tree down yourself, picture yourself quickly crashing through your yard. Ouch.
Insurance may not be the first thing you think about when considering tree work, but it should be somewhere on the list. That's why there are several things you need to confirm before scheduling any sort of tree removal project.
Does Homeowners Insurance Cover Tree Removal?
Before you start looking into companies to remove a tree, do some research on your current homeowner insurance coverage. Depending on the situation, you may get some help in paying for removal. Of course, each policy is different, and you'll still have to pay a deductible, but these are some cases for and against insurance assistance.
Insurance may cover home repairs and tree removal costs if the damage is caused by:
Fire
Lightning
Wind
Vandalism
Car accident
Aircraft
Ice or snow
Rates and coverages differ depending on the policy and the cost of damage done. For instance, if you're only dealing with tree debris from a storm, you'll likely have to handle that removal yourself.
Insurance may not cover tree removal costs or related damage caused by:
Flood and earthquake (unless supplemental insurance is included).
Dead, diseased, or rotting tree (even if it came down in a windstorm).
Your neighbor's tree (this would be deferred to your neighbor's policy).
Some policies also won't cover tree removal costs if it didn't cause any other structural damage or impede the use of your driveway, ramps, or sidewalk.
There are certain riders you can add to your current policy to cover things like debris removal and damage to your landscape. Supplemental flood insurance can also kick in if the flood weakened the tree roots and caused it to fall. Once you know what's covered and what's not, you can start looking into tree removal companies and their insurance policies.
Making Sure the Tree Care Company is Covered
Tree removal is dangerous. This is why an experienced, licensed and insured company should take on the work. Not only should the work itself be insured, but so should the workers. This is why it's important to check on the kind of coverage the company you're considering currently holds.
Tree removal is not cheap. Those looking for a quick fix may experience some sticker shock, but there's a reason for the high fee. The kind of experience, tools, and insurance necessary to get the job done right should not come cheap. Even smaller tree service and landscape companies that promote tree removal may not have the skill needed for your particular job. And if they only have one type of insurance, any additional emergency cost may fall on you.
When you're researching tree removal companies, make sure they have both general liability and workers' compensation insurance. This covers the work and the people involved. Both insurance waivers also need to list tree removal, not just pruning or landscape work. If it's only for work done on the ground, nothing will be covered once they start climbing. If the company isn't properly covered, any related costs for damage are passed to you.
Like your homeowner's policy, these company policies greatly differ. So it's important to get familiar with what's covered and what's not before any work is done. If you request a certificate of insurance from a company and they fail to provide it, look for another company.
Add Elite Tree Care to your list of licensed tree removal companies and contact us to quote your next project.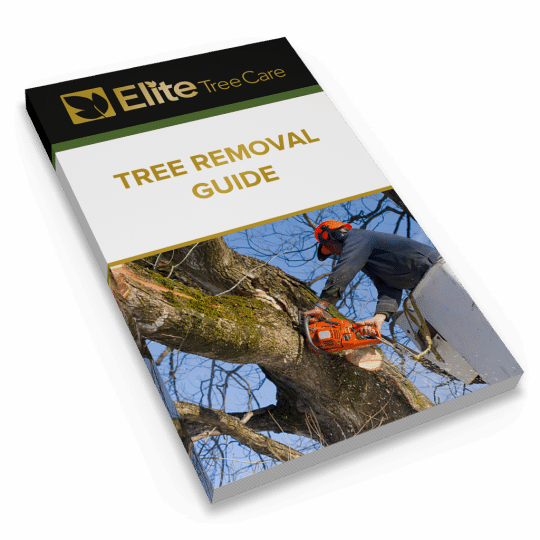 Download Your FREE Tree Removal Guide
Even dedicated DIYers should think twice before taking on the task of tree removal. Our guide will help you decide whether to hire a tree service and how to get the most value for your money.