Creative Uses for a Tree Stump
Turning an Eyesore into Decor
Posted
June 22, 2017
---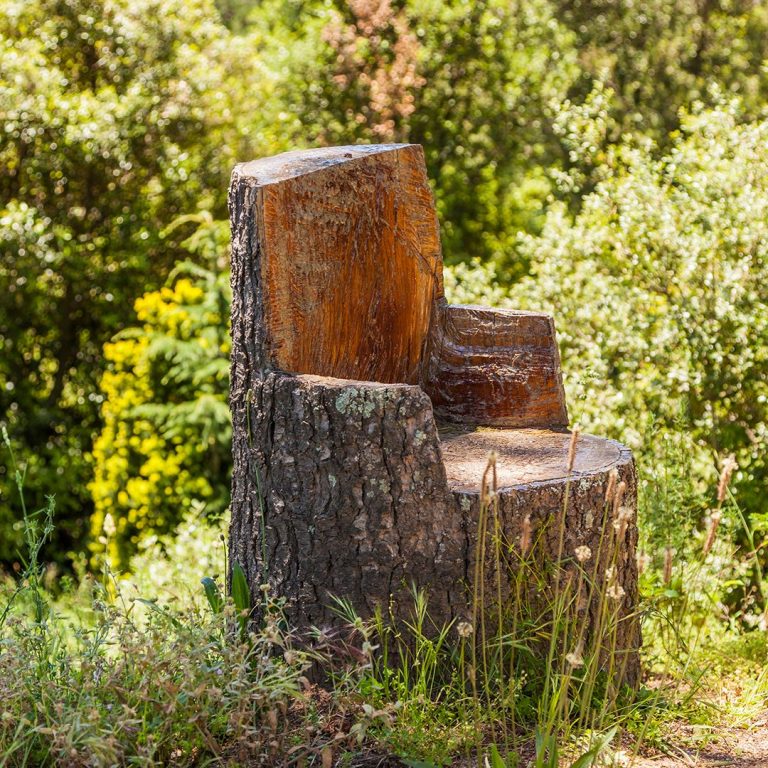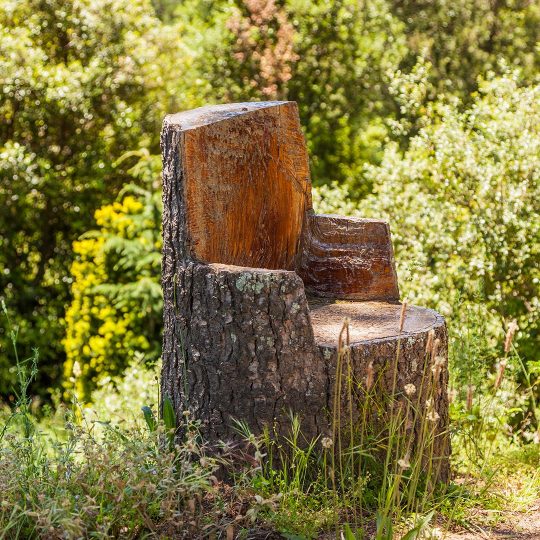 Take a look around your yard. If there's a tree you have to remove, or one has been removed recently, you may have a tree stump or two occupying prime lawn space. Typically, tree stump removal is an added expense when a tree is removed. Before you spend extra money removing it, use some of the creative ideas below to incorporate it into your decor.
Using a Tree Stump for Furniture
Naturally, a stump has a smooth, level top. The remainder of the trunk provides a strong and sturdy base. This makes a perfect base for a table, chair, or stool. If you have a group of tree stumps in close proximity, create an outdoor living space by designating one as a table—either on its own, or adding a larger table top. Then the surrounding stumps can become a comfy spot to sit—along with the right cushions, of course. Depending on the size of the stump, you can even drill a hole in one to insert a patio umbrella. Then, what was once an unsightly smattering of stumps is now a garden oasis you and your family can enjoy.
Stumps for Outdoor Decor
Once the wheels of creativity start, you'll be coming up with countless ways to turn the natural wood of a tree stump into beautiful lawn decor:
Add a large bowl to the top of a stump for a bird bath.
Cut a hole in the middle and use it as a planter.
Display lawn ornaments—like gnomes, gazing balls, and other sculptures.
Cut off flat discs and design a wooden pathway around your garden.
With some paint, glue, nails, and imagination, you can create a wide range of projects.
Bring the Outdoors In
Add touches of nature around the inside of your home with the wood you can cut from a tree stump. When you cut slices of wood from off the top, the flat, circular surface can be transformed into charger plates for the kitchen or dining room, coasters for the living room, art for the wall, and ornaments for the holidays. Thicker pieces of wood can be turned into planters, vases, candle holders, or keepsake boxes.
So, next time you see a tree stump taking up valuable space on your property, do not fret. Turn it into something useful for in or around your home. If you're stumped for more ideas, or would like to remove the stump altogether, contact the tree specialists at Elite Tree Care.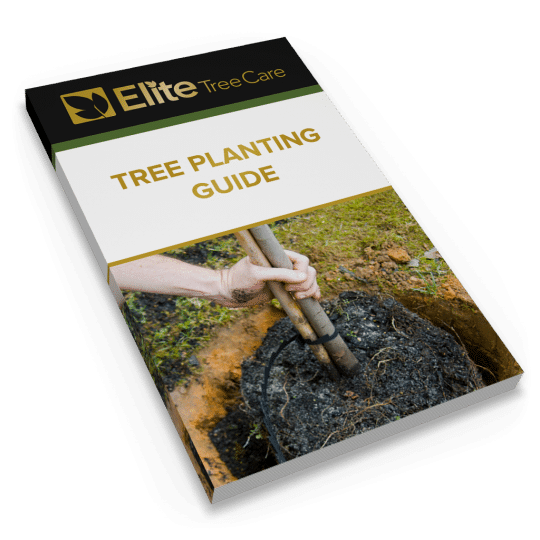 Download Your FREE Tree Planting Guide
Planting a tree is a cinch, as long as you are properly prepared. Get prepped to plant one tree or 100 with our straightforward guide.