Removing a Tree Close to the House
When, Why & How a Tree Should be Removed
Posted
June 1, 2017
---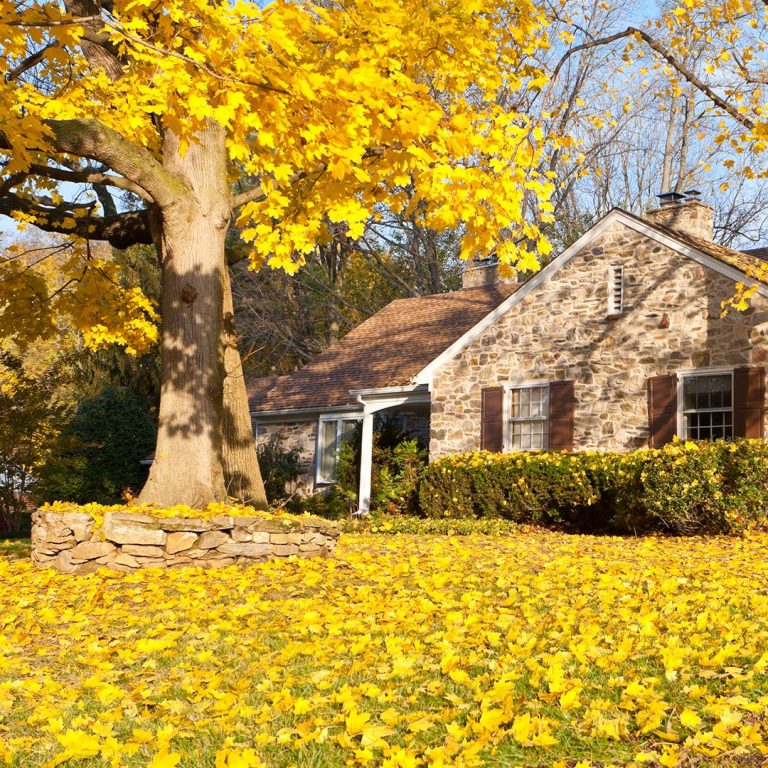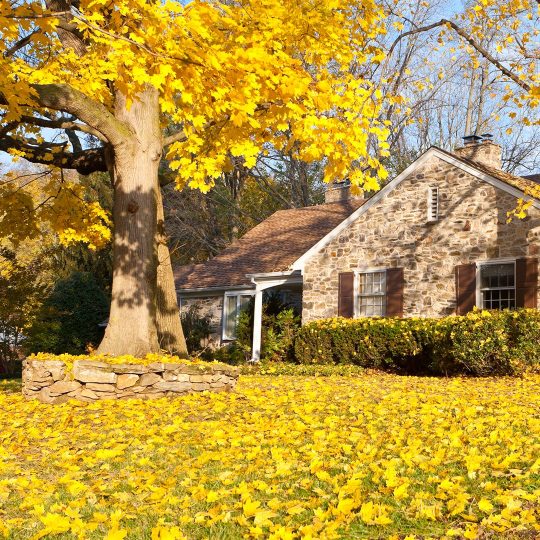 When a tree is too close to your house, it could create a number of problems for you, your home, and even your neighbors. No matter if you planted it, or if it's been there since you moved in, you may have to be the one to remove it. Removing a tree close to the house requires extra care and attention, since you don't want to hurt yourself or your home.
Reasons to Remove a Tree Close to the House
There are several major reasons why you have to remove a tree. The process becomes more complicated if it's too close to your house.
The tree is dead and/or decaying. These trees become weaker and much more susceptible to storm damage. If the tree comes down on its own, it may fall on to your home, creating even more of a mess.
Insect infestation. A dead or decaying tree can also attract unwanted pests. If the tree becomes infested, those insects can also find their way into your house.
The roots of your foundation. The intricate root system of a mature tree can start to break through the landscaping and other features of your home, including your foundation. Even after removing the tree, homeowners must pay extra attention to stopping the roots from spreading further underground.
Steps to Remove a Tree Close to the House
When removing a massive, mature tree—whether it's weak or strong—it's best to have a professional tree service do the work. Since a lot can happen once branches start getting cut, they will ensure it's all cut correctly.
Start by removing the lower branches with a chainsaw. Starting from the ground up helps prevent the top branches colliding with lower branches on the way down.
For more control when removing the larger limbs, tie a rope around them before cutting them free, then slowly lower them to the ground.
Cut the tree trunk in small sections starting from the top and lowering them down to the ground. The higher they are, the harder they will fall if left to fall freely. This could cause major problems if done incorrectly—including injury or property damage.
Trim the stump using a chainsaw or remove the stump completely.
Extract the roots to guard against inviting termites and/or further foundation damage. Have a professional evaluate the tree's health and how much of the root system should be removed. They can also provide a root barrier to help prevent any additional damage.
To keep yourself from having to remove a tree too close to the house, familiarize yourself with the type of tree you're planting. Gauge how far from the house to plant by how big the mature tree will be. Typically, larger trees should be planted forty feet away from a building. More medium-sized and smaller trees should be safe at twenty feet away. For more information about proper tree removal anywhere on your property, contact the tree experts at Elite Tree Care.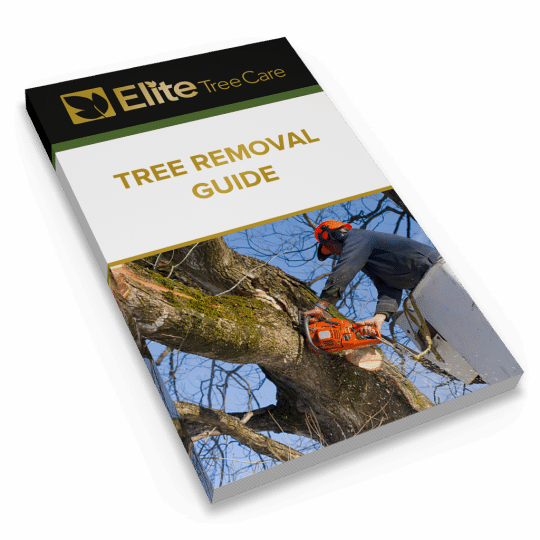 Download Your FREE Tree Removal Guide
Even dedicated DIYers should think twice before taking on the task of tree removal. Our guide will help you decide whether to hire a tree service and how to get the most value for your money.