3 Questions to Ask a Tree Removal Company
And Answers to Help Ensure a Job Done Right
Posted
August 1, 2019
---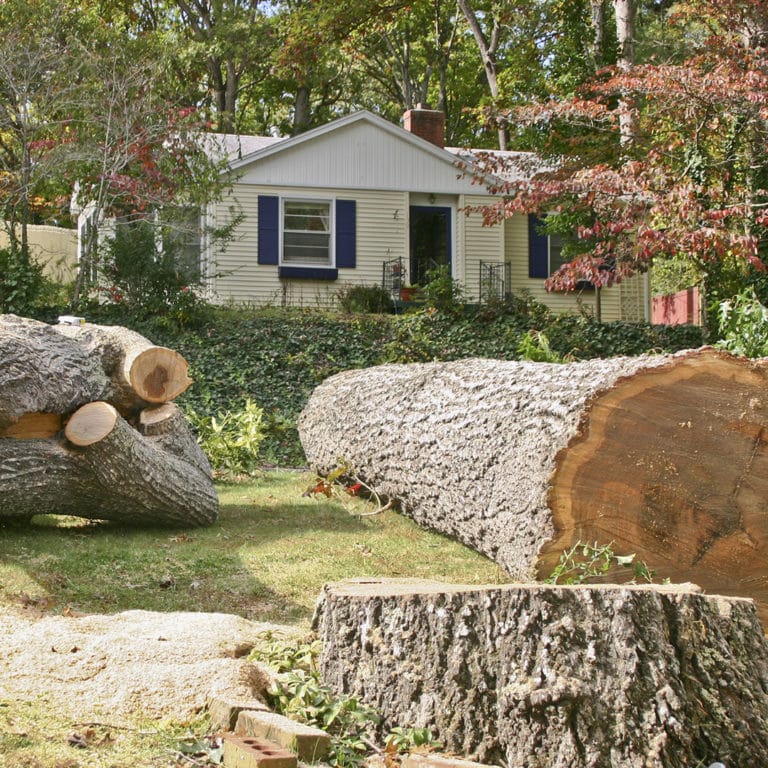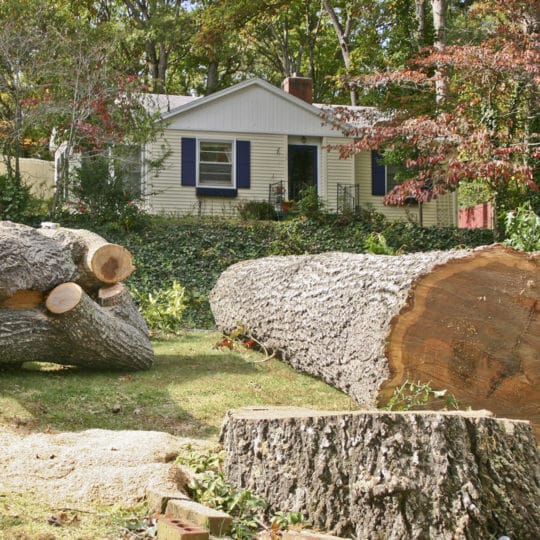 Tree removal comes with a lot of questions. Does the tree need to come down? Can I remove it myself? How much damage will this cause? How much money will this cost? To be safe, most projects should be handled by a tree removal company. Now, here comes a new round of tree removal company questions.
Questions to Ask the Professionals
Even if you're not taking on the project yourself, tree removal requires planning and preparation. Asking the tree removal company questions helps to find the right professionals for the job. You can find a lot of answers on company websites, but clarification may be needed. Make sure you understand and agree with the answers, and you'll know what to expect from the project.
Are you insured? One of the most important questions is determining whether the company is covered in case of damage, accidents, or injuries. If they're not, the responsibility may fall on you. Have them provide an up-to-date certificate along with the contract.
What are your credentials? Hiring certified arborist with the proper licenses and years of experience only add to their credibility. Some associations to look for include the International Society of Arboriculture (ISA), Tree Care Industry Association (TCIA), or Certified Tree Care Safety Professional (CTSP).
What's the plan? You'll want to get a detailed estimate of how the company plans to approach the project. This includes price and timeline, but also the type of equipment and protective gear they plan to use and how they will safeguard your property. Get a few estimates from various companies to compare prices and scope.
What to Look for in a Tree Removal Company
When narrowing down what company to go with, you can do a little more digging on the internet. Look at each company website. Do they appear professional? Are there pictures of equipment? Does it look well taken care of? Are workers wearing protection?
Also look for references and reviews, even ones not on their website. Have your neighbors used any tree companies lately? See if you can get a referral.
Still have questions? Contact Elite Tree Care for more information on tree removal.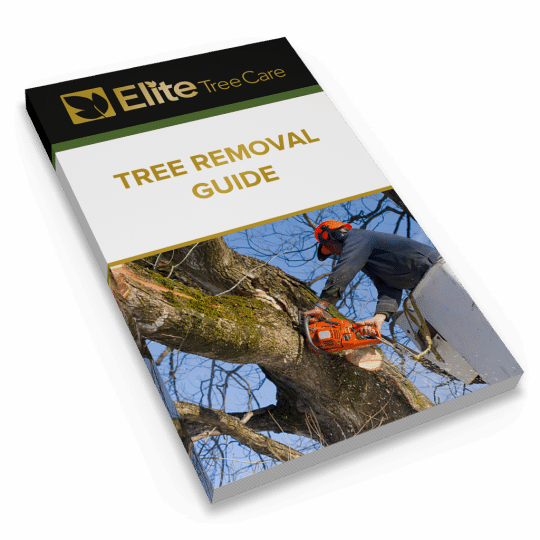 Download Your FREE Tree Removal Guide
Even dedicated DIYers should think twice before taking on the task of tree removal. Our guide will help you decide whether to hire a tree service and how to get the most value for your money.