Proper Tree Planting Spots
Start Planning Before You Start Planting
Posted
September 12, 2019
---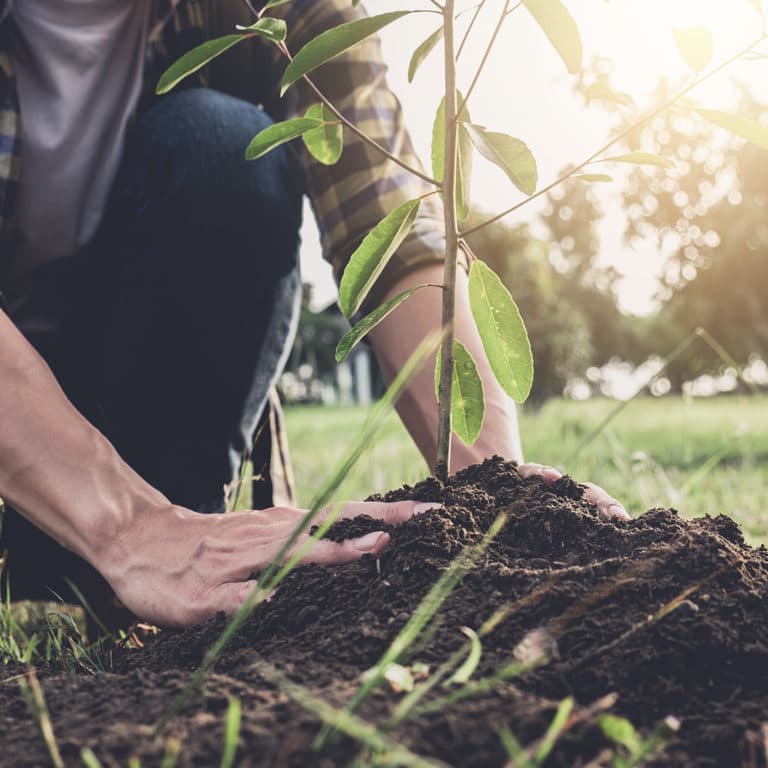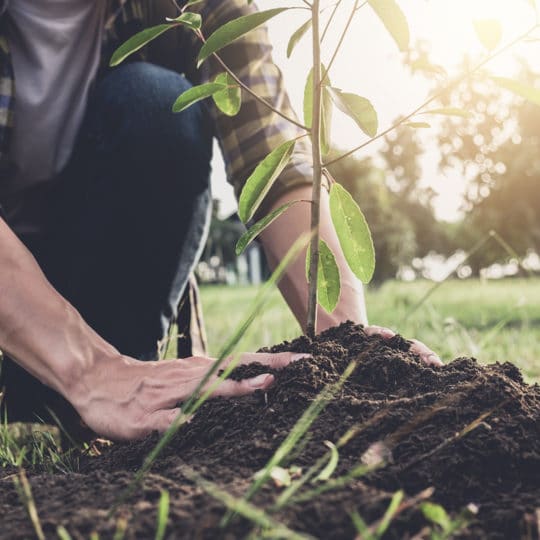 There are many reasons to plant a tree: shade, privacy, beauty, just to name a few. But before you break ground, there are many factors to consider before picking proper tree planting spots.
Reasons to Plant a Tree
The right tree in the right spot can do a lot for your home, including:
Shade: there are certain trees made for shade—like maple and oak—that not only provide a cool spot in your yard but can even help lower utility cost.
Privacy: growing a row of certain trees—like juniper, cypress, and holly—not only block views of your home but block views of neighboring yards or other unsightly areas you don't have control over. These barriers can also block sound or traffic noise.
Elements: since some trees block sun and views, they can also block wind and rain. Planting evergreens that stay full year-round on the north side of your homes can effectively help to block the wind.
Proper Tree Planting Spots
Determining the purpose of the tree helps with planning where to plant it. Barrier trees should grow where you want privacy, shade trees should be situated where you'll eventually want shade. Of course, your tree will need plenty of sunlight, healthy soil, and water to grow strong. But other factors come into play that may not be immediately apparent, including:
Full-grown tree size. Research the type of tree and how big it's supposed to get. Make sure it's just as far away from your house, other structures, and power lines.
Roots. Strong root structures need space to spread out. The roots extend as far as the branches. Ensure there's enough room between the roots and any sidewalks, foundations, and other underground utilities so nothing gets disturbed.
Flowers. Flowering trees add to curb appeal and should be planted in a prominent spot in your lawn.
Strategy. If you're planting a tree for shade or to block elements, calculate how close it needs to be to the protected area without causing damage.
Planting Trees Like a Pro
Once all factors have been considered, it's best to get a professional opinion on the type of tree and proper placement. Even when it comes to actually planting, it's important to know how deep to dig a hole and the best way to transplant a tree. Contact Elite Tree Care with any tree planting questions, and get more out of your yard with less chance of a future headache.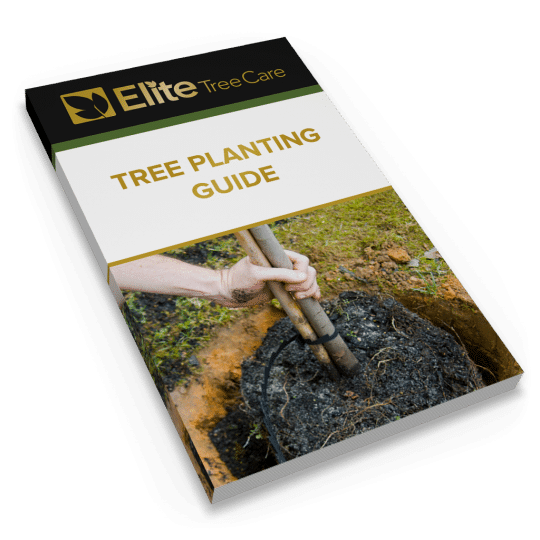 Download Your FREE Tree Planting Guide
Planting a tree is a cinch, as long as you are properly prepared. Get prepped to plant one tree or 100 with our straightforward guide.