6 Tips for Summer Tree Care
Then Relax in the Shade
Posted
June 18, 2020
---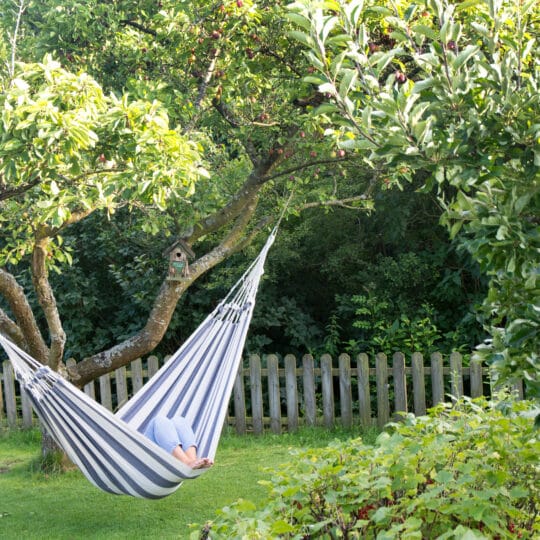 Summer is a time to sit back, relax, and enjoy your lawn and garden. But the work is not all done. Even though it's not the time of year to do extensive yard maintenance, you still have some work to do this season. Here are six tips for summer tree care.
Summer Tree Care
In order to help you enjoy your yard, spend a little time maintaining your trees. They provide the shade this season — it's the least you can do.
Watering. Proper irrigation is key, especially in the hot, dry middle of summer. Less frequent, deep watering helps promote better root growth. Just be sure to follow any drought restrictions when it comes to watering.
Fertilization. Make sure your tree has enough nutrition to support growth and resist disease.
Mulch. While most of the mulching should take place in the spring, you can still add a layer in the summer to help prevent weeds, stabilize the soil, and help conserve moisture — which is much appreciated in the hot months to come. Make sure the mulch doesn't pile up on the trunk, as this can invite pests and disease.
Pests. While you're sitting in its shade, inspect the tree for signs of any kind of infestation. While the bugs themselves may not be harmful, the damage they do can open your tree up to other diseases. Specific pests to look out for this summer include beetles, bagworms, and spider mites.
Preventing Storm Damage. When strong summer storms rip through your area, help to make sure your trees are ready to withstand its wrath. You may want to have a professional arborist inspect your trees to assess readiness, especially if it's questionable and close to a structure or power lines. Large trees may benefit from cabling and bracing to reinforce branches.
Pruning. If it's been determined there are weaker branches that won't benefit from reinforcement, your best bet may be to remove altogether. While pruning is best left for the dormant season, any necessary pruning of dead or diseased branches should be taken care of as soon as possible. Leave the heavy lifting to the professionals as well. If you can't reach a tree branch from standing on the ground, call someone with the right tools, knowledge, and insurance who can.
A little maintenance goes a long way. With the proper tools and process, you can continue to enjoy your yard for many summers to come.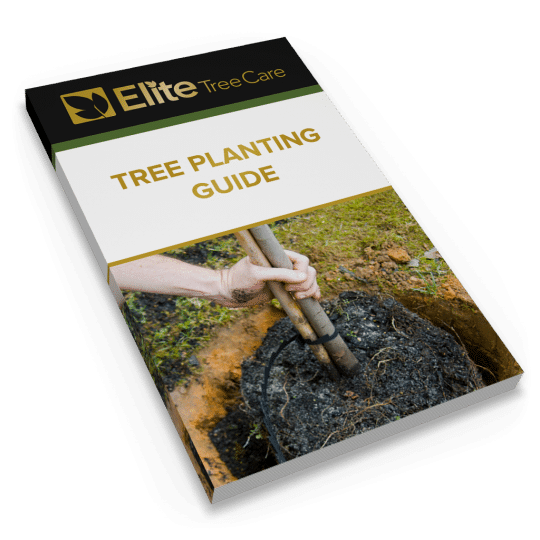 Download Your FREE Tree Planting Guide
Planting a tree is a cinch, as long as you are properly prepared. Get prepped to plant one tree or 100 with our straightforward guide.