Learn the Signs of a Sick Tree
Your Property Will Thank You
Posted
October 8, 2020
---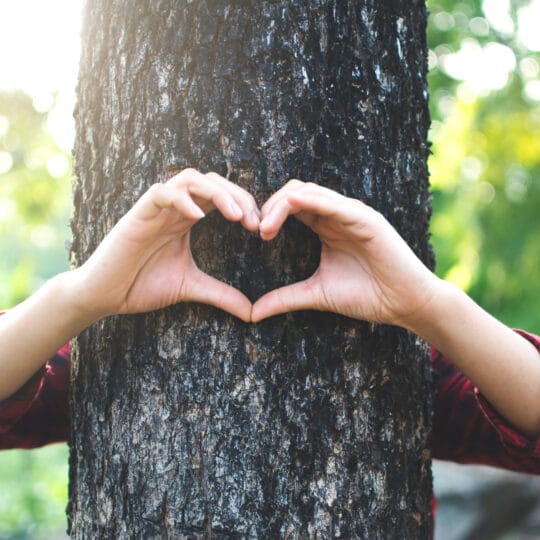 Some are obvious, others lie beneath the bark, but all of these signs of tree sickness should be taken seriously. Learn to notice the different tree care signs before it's too late.
Signs Your Tree Needs Care
How closely do you look at your trees? If you happen to miss any signs it's in danger, you could end up seeing pieces of it across your lawn or your roof. Some signs are easy to spot, some require a closer look, but they are all important to the safety of the tree and its surroundings. Here are a few of the most common signs tree care is needed.
Look at the leaves. If they don't bud in the spring, become discolored and fall in the summer, or don't fall at all in autumn or winter, your tree could be in distress.
Look at the bark. When large chunks of bark fall off the trunk and there's nothing new growing behind it except fungus, there's obviously an issue.
Look at the branches. Are they dry, brittle, or riddled with holes? There could be pests feeding on the tree. Branches growing from the base of a tree is also a sign of distress.
Look at the trunk. Is it leaning to one side? Are there vertical gaping seams? Contact an arborist about whether it could be reinforced or not.
Who to Call for Care
If you notice any of the signs noted above but don't know what's causing the issue or what to do, contact Elite Tree Care. Dealing with a damaged tree is dangerous, especially for those not equipped to handle the situation. If the tree issues go unnoticed, it could lead to further damage and unexpected collapse. This hazard is preventable. Tree removal is best left for the professionals, especially if the tree is not well. It's the homeowner's responsibility to arrange the removal of hazardous trees. If the tree causes any other damage, this is also on the homeowner. So go outside and take a good look. Your trees will thank you.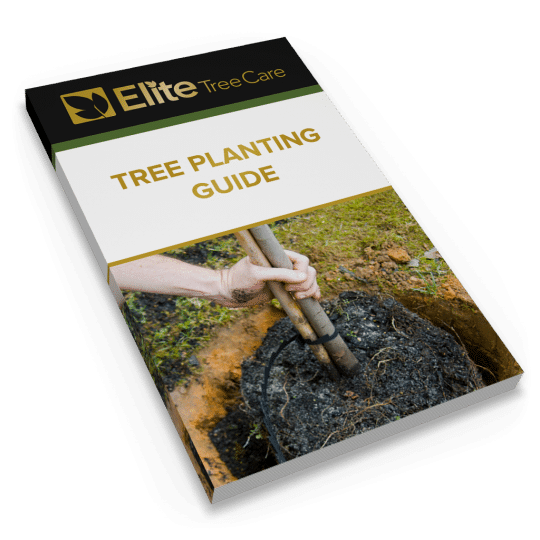 Download Your FREE Tree Planting Guide
Planting a tree is a cinch, as long as you are properly prepared. Get prepped to plant one tree or 100 with our straightforward guide.