Earth Day Tree Care
What to Plant and Prune
Posted
April 22, 2021
---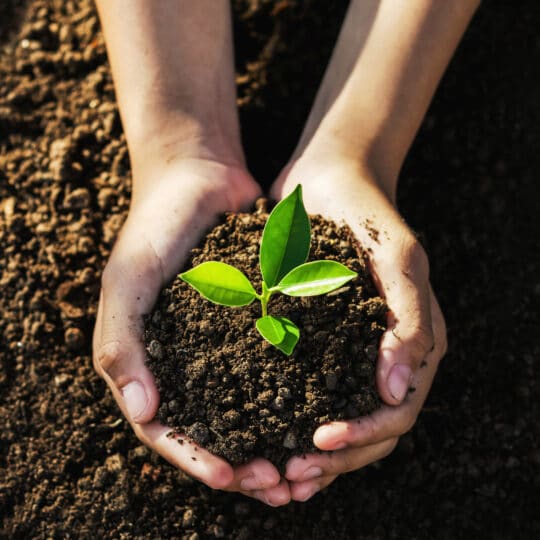 What better way to celebrate Earth Day than to plant something! Whether a tree, shrub, or flowers, plants provide so much to the environment and your yard. The next best thing to planting is taking care of what's already there. Here are some Earth Day tree care tips to make sure whatever you plant stays healthy.
Celebrating Trees
Trees come with a long list of benefits, including beauty, shade, and oxygen. They also come with a list of needs, such as nutrients, water, and regular maintenance. There's a lot to consider before, during, and after you plant a tree. When you choose the right species for the area, the right spot for planting, and the right maintenance schedule, you'll be rewarded with all the beauty, shade, and oxygen the tree can provide. If you're not prepared, the tree and your yard may suffer.
Planting Trees
If you're ready to add a tree to your yard, do some research first. Certain types of trees thrive and some won't survive in certain areas. Learn about the type of tree you want to grow, and pick a spot that can accommodate its full size and care requirements. If you want to plant a tree, but don't have the right yard for it, various organizations look for volunteers to help plant trees or donate money for planting in various parts of the world.
Earth Day Tree Care
If you already have trees and plants on your property, take the time today to assess their needs.
Check their overall appearance to make sure there are no signs of pests or decay.
Prune any branches that are dead or dying.
Clear gutters of any leaves or tree debris.
Rake up any leaves, branches, or other yard debris and recycle them in a compost bin.
Contact a professional arborist if you feel your tree could use a full health assessment.
While these tasks can be taken care of at any time of year, what better way to help celebrate Earth Day than to beautify your little corner of the world. Contact Elite Tree Care for more information on ways to plant, prune, and maintain your yard and garden.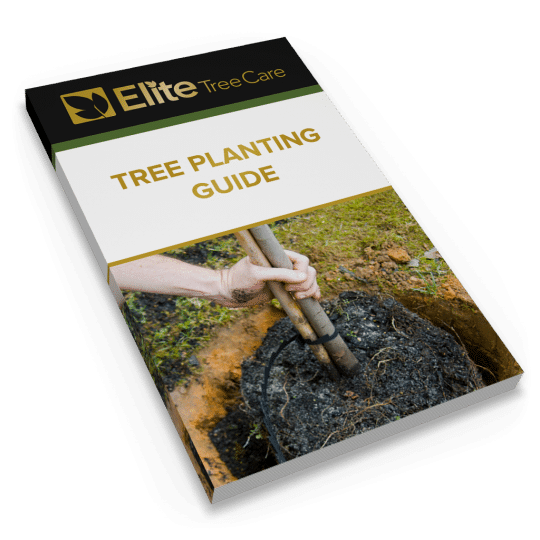 Download Your FREE Tree Planting Guide
Planting a tree is a cinch, as long as you are properly prepared. Get prepped to plant one tree or 100 with our straightforward guide.