How to Recycle Christmas Trees
The Gift that Keeps Giving
Posted
January 7, 2021
---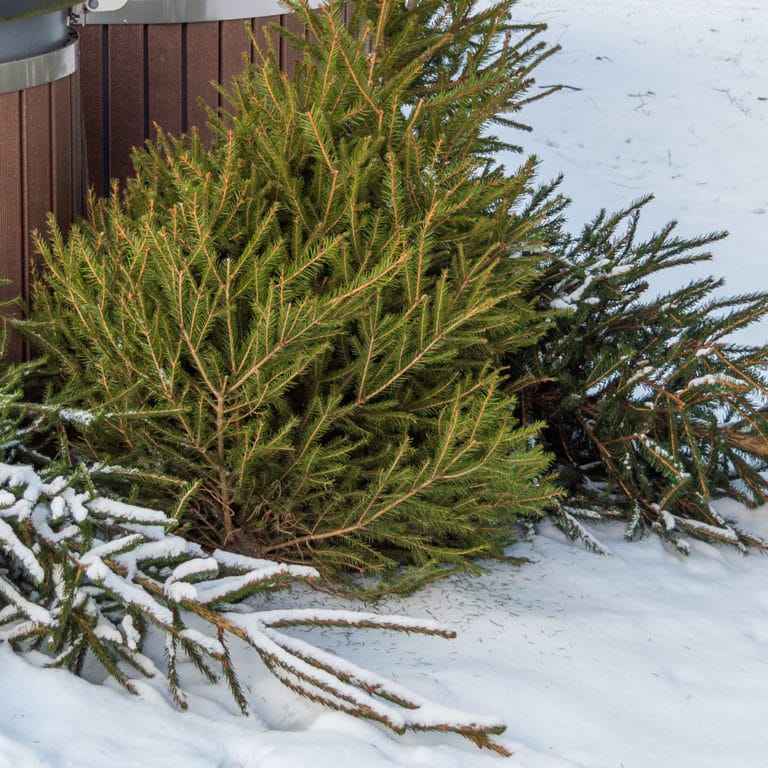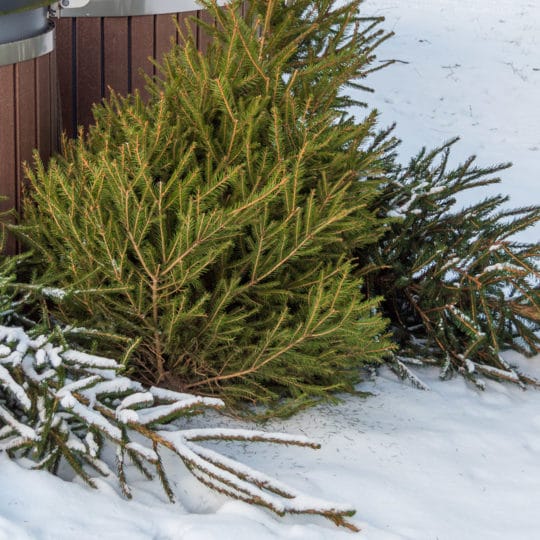 Now that the holidays are over, the decorations should start coming down. Once everything is put away, many households are still left with a bare evergreen in their living room. Before it goes to the curb for trash pickup, consider another option. Here are a few ways to recycle Christmas trees.
Why You Should Recycle Christmas Trees
If you purchased a living tree to decorate this year, there are ways of giving it back to nature.
Many cities will collect trees for recycling during a certain period following the holidays, so check with your local community for more information on this convenient option.
Once recycled, some communities even provide the wood chips and tree debris as mulch for neighborhood gardens. With the right equipment, you can do the same as well, or choose another option.
How to Use Your Recycled Tree
In addition to using the wood chips for mulch, there are ways you can recycle your Christmas tree without needing expensive equipment.
Keep the tree upright in its stand, just move it outdoors so that the birds can benefit from its branches. Laying it on its side also offers shelter to many ground-dwellers. Just make sure if you go this route, it's far enough away from your home so you don't invite pests to pay a visit.
Cut long branches and lay them over perennials to act as mulch. An evergreen blanket adds some hardy protection over the winter.
Cut thin branches to add to your compost. When placed at the bottom, it allows airflow through the pile.
Cut small branches into tiny pieces and add to mulch beds or paths. Not only do you get a nice area to walk through, but it smells lovely too!
Create a branch-based climbing wall for vines and other plants.
Trim the trunk into wooden discs for garden paths and other crafts.
Recycled Tree Prep
Before you recycle, make sure all lights and decor are carefully removed. If you'll be donating to a neighborhood collection, make sure to follow their guidelines, including any size restrictions. It may be cleaner and easier to transport your tree if you wrap it in a tarp before leaving it uncovered at the curb.
Keep the season of giving going by giving back to your garden and community when you recycle a Christmas tree.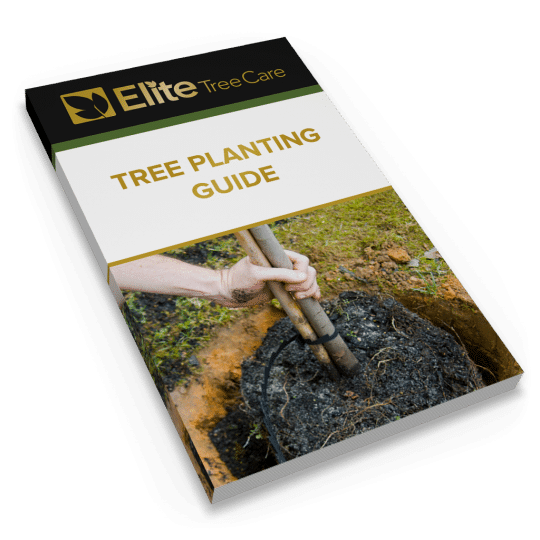 Download Your FREE Tree Planting Guide
Planting a tree is a cinch, as long as you are properly prepared. Get prepped to plant one tree or 100 with our straightforward guide.