Why Tree Removal is Expensive
And How to Save Some Money
Posted
June 23, 2022
---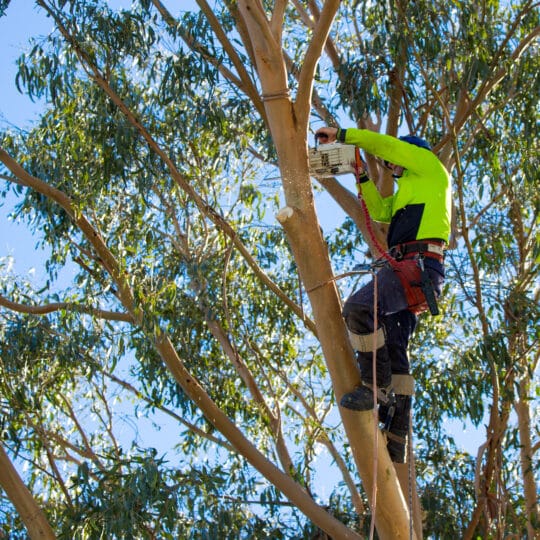 Trees are magnificent beasts. Some can grow to massive sizes and provide a whole yard with shade. So when it comes to removing a tree, don't expect it to be cheap—for good reason. Here are some of those reasons why tree removal is expensive and how you can help save yourself some money.
Why Tree Removal is Expensive
Deciding to remove a tree should be the last resort after all other options are considered. It may just need some major pruning, pest control, or other stabilizing work before it comes to removal. Not only may these other options help save the tree, but they're most likely less expensive.
So why does it cost so much to remove a tree? Well, it all depends on the tree you're removing. Certain factors go into the final price, including:
Tree size. The bigger the tree, the more money.
Location. If it's close to a structure or power lines, more care (and money) is needed. When access to a tree is affected, costs could also increase. Climbing a tree and taking it down a small piece at a time is more expensive than having a crane take out larger pieces.
Condition. This could go either way. Weaker, decaying trees may be more precarious, but they also may be easier to remove. Also, any emergency work—like removing a tree ravaged by storm damage—could incur more fees.
No matter what the situation, tree removal costs reflect the overall hazard of the job and the related insurance to cover anything that could go wrong. This is what makes it worth investing in a professional tree removal company. You're paying for their specialized skill, equipment, and coverage. Plus, you're saving yourself the money you may have to spend if you try to do it yourself and something catastrophic happens.
How to Save More Money
Even though tree removal is expensive, there are ways to get a good deal.
Get multiple quotes. Different companies will have different rates depending on the type of crew and equipment they have. Have a few professionals come out to evaluate and quote the job so you know you're getting a fair price. Look into smaller companies that may be more eager to negotiate prices. However, not all cheaper quotes are better deals. Make sure you don't skimp on things like having an underinsured company do the job.
Wait, if you can. If there's no immediate danger to keeping the tree, you may be able to wait to have it removed during the off-season. See if the tree removal company runs any specials during the winter/dormant season.
Save on extras. The initial quote may not include removing the stump, wood, or debris. You can leave the stump, cut the wood yourself, and do your own cleanup to help lower costs.
Group discounts. If you know you have multiple trees to remove, or maybe your neighbor is thinking of taking some trees out too, see if the company will strike a deal since they'll already be on-site.
Again, hiring a professional tree removal company may seem like an expensive ordeal, but there are good reasons for it. It could also save you money from additional damage if you do it yourself or don't do it at all. Contact Elite Tree Care to discuss your tree removal options and to quote any upcoming work.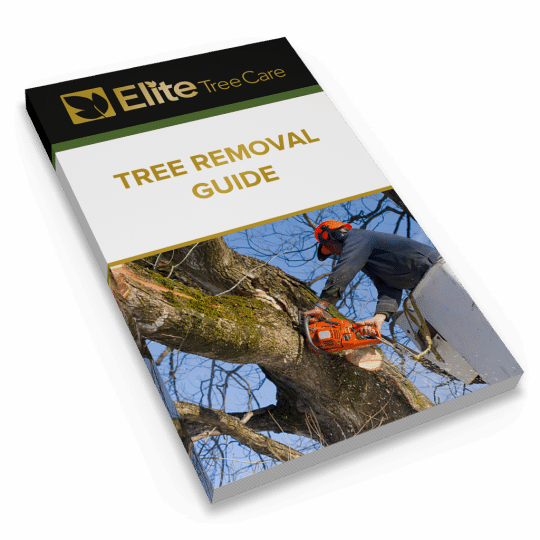 Download Your FREE Tree Removal Guide
Even dedicated DIYers should think twice before taking on the task of tree removal. Our guide will help you decide whether to hire a tree service and how to get the most value for your money.